Renske Helmuth is no stranger to the New Hamburg Mennonite Relief Sale (NHMRS) Quilt Auction. Her exquisite quilts have achieved legendary status at the sale. Each of the eight quilts she has donated has been the featured quilt of the year and has received top bid, including Kaleidoscope of Nations (2003) which sold for a record-breaking $44,000, and Threads of Africa (2015) which went for $42,000. 
In previous years, Renske—with help from her friends at the Waterloo County Quilters' Guild and Listowel Mennonite Church—has designed and produced each quilt especially for the Relief Sale. This year, however, she is breaking with tradition and offering a special award-winning quilt from her own collection that she created 20 years ago.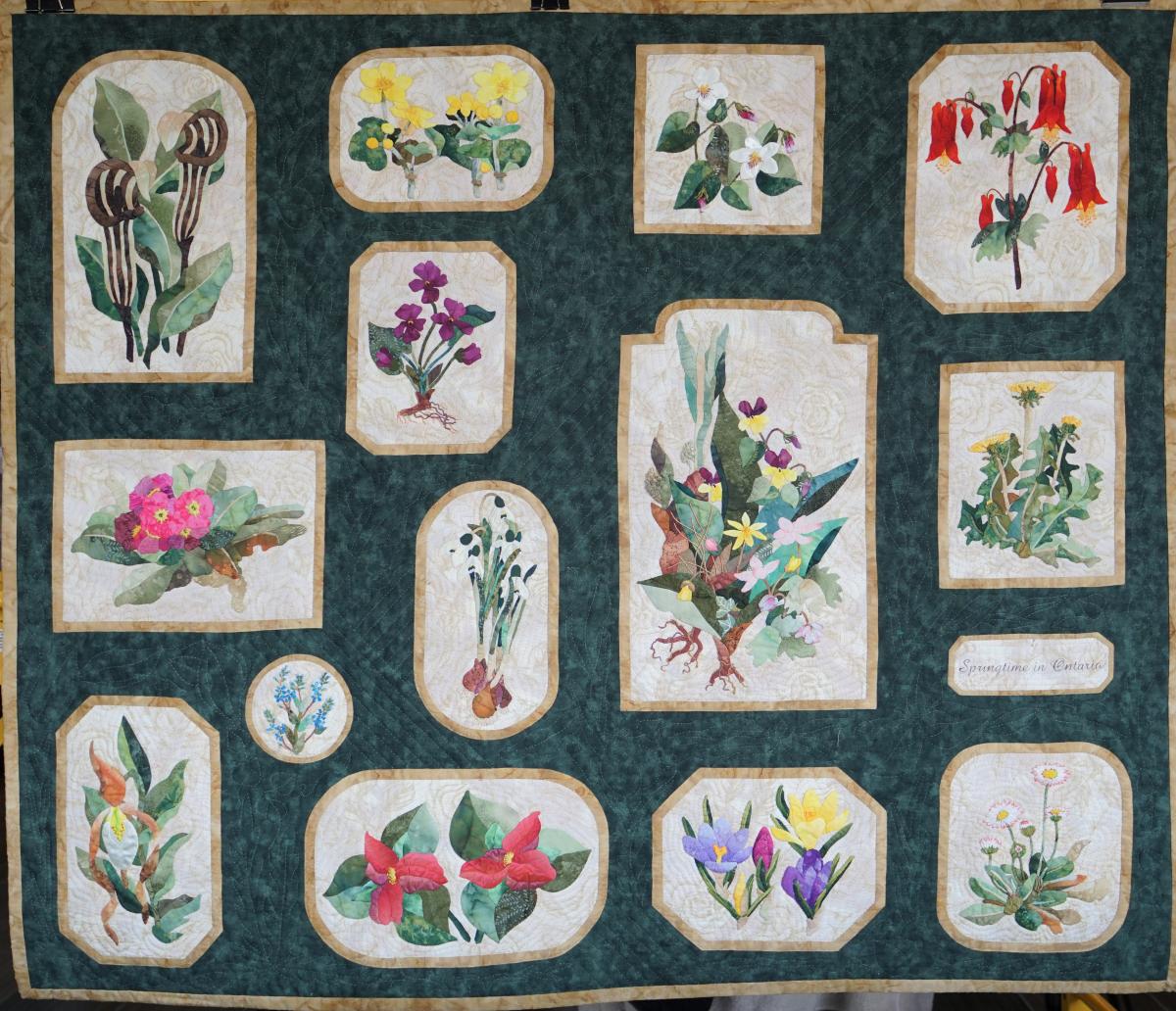 "Springtime in Ontario" features fifteen panels of exquisitely hand-appliqued flowers common in Ontario. "Most of these are flowers around the farm and in my garden," says Renske. Her choice of flowers was constrained by several variables. "I love tulips, but they didn't fit [within the pattern of the quilt]," recalls Renske. "You can also only go so far when working with fabric—you are limited by the available colours." The quilt was designed, hand appliqued, and hand embroidered by Renske herself, while Minerva Clemmer finished it off by hand-quilting the top, batting, and back together.
In the early 2000s, Renske took "Springtime in Ontario" on the road, submitting it to quilting shows across North America where it won numerous awards, including:
1st Prize (Canada) - World Quilt Competition in Lansing, Michigan
1st Prize - Traditional Large - National Juried Show (Quilt Canada) in Edmonton, Alberta
1st Prize and Viewer's Choice awards at the Ontario Juried Show
Honourable Mention in the two-person category at the International Quilt Festival, Houston, Texas
Member's Choice at the Waterloo County Quilters' Guild Quilt Show
 Renske started quilting seriously in the mid-1990s and estimates she has made hundreds of quilted pieces, from full-size feature quilts to handmade postcards she mails to family and friends every year. Despite the extraordinary beauty of her designs, the awards and record-breaking accolades of her quilts, she rejects the "artist" label. "I'm not an artist," she says flatly. "I'm a farmer—I like gardening, I like music, and I like quilting. I've always got [a quilt] on the go, but it's not all I do." She does concede, however, that the quilts themselves could be considered works of art, as well they should.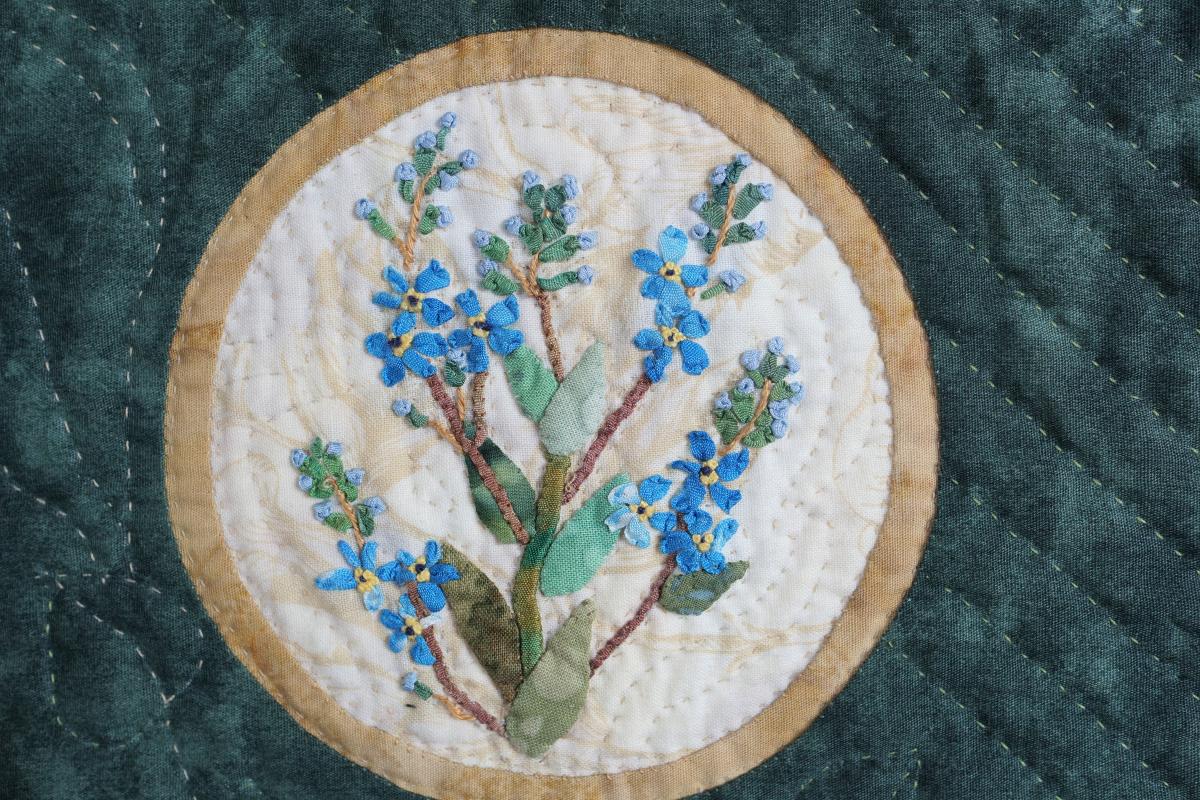 Renske also makes it clear that creating a quilt is a team project, the Waterloo County Quilters' Guild being her most frequent collaborators. She points out that Plain and Fancy, the feature quilt at the 2011 NHMRS Quilt Auction, required the work and expertise of 100 quilters to piece together. "I come up with the design and the vision, but my quilts are almost always a community effort."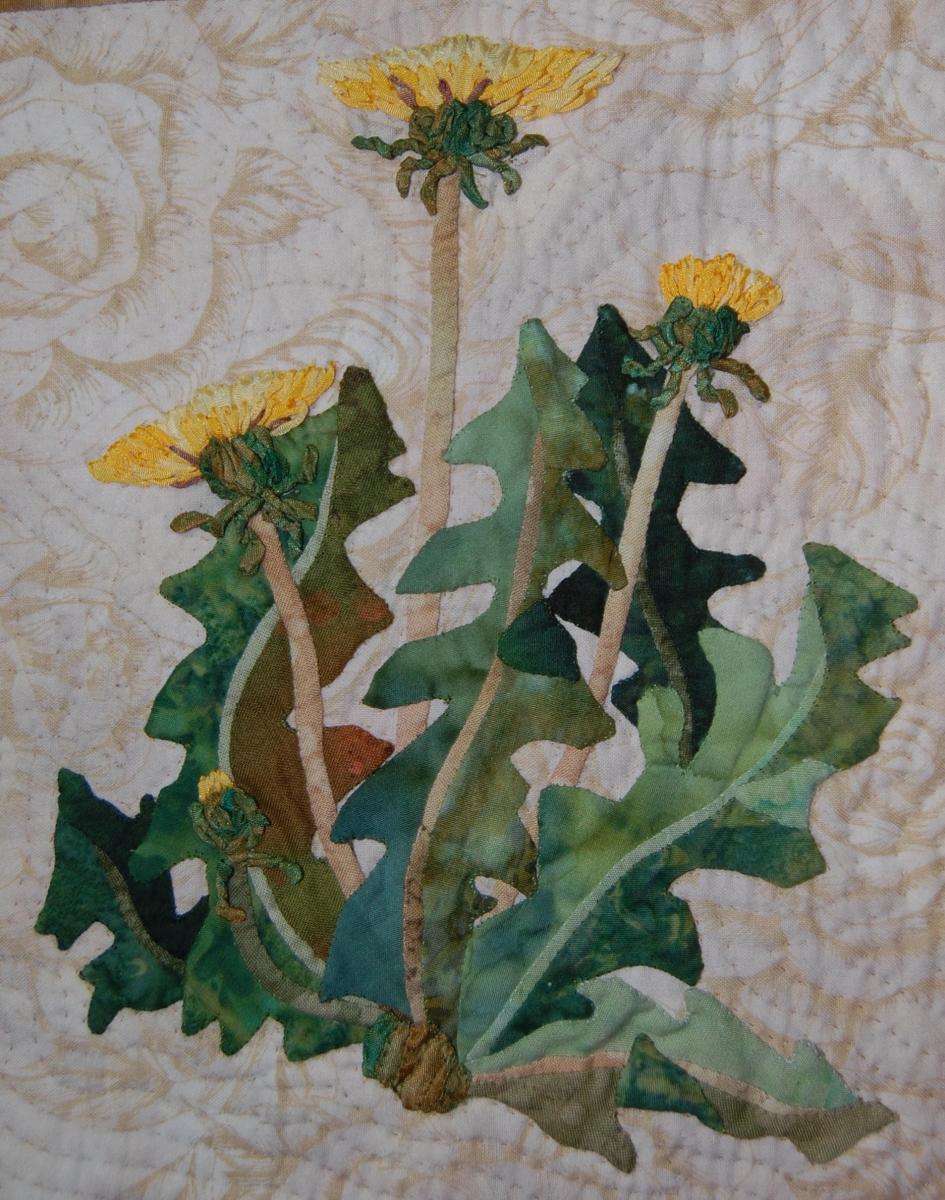 While the 2021 New Hamburg Mennonite Relief Sale has been cancelled, a virtual quilt auction will take place on Saturday, May 29. The virtual quilt auction was a huge success in 2020 with quilt prices and total funds raised exceeding those in recent years.
The 2021 NHMRS Feature Quilt can be viewed in the lower atrium of the MCC building (50 Kent Avenue, Kitchener, Ontario).