For many, the table is where our first significant engagements happen. As children, the dinner table is where we share food and interaction with family or friends, be it lively discussion or quiet conversation. The table is where we listen, learn, share stories and ideas; where we are nurtured and find our way to engage positively with others.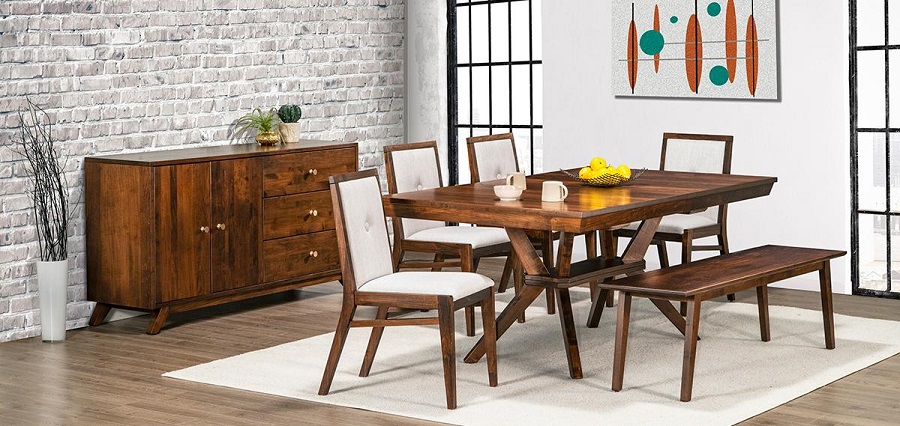 Clean lines of 'Tribeca' from St. Jacobs Furnishings
Over the years, some of our very best memories may be when the table was extended, both figuratively and literally. Perhaps a table played host to meals with neighbours, boisterous special-occasion family feasts, possibly a potluck or two, or simple suppers. And if we are adventurous and invitational, a table may host new friends who are strangers no more.
Perhaps another table that may come to mind is one of communion, of spirituality and reconciliation in a community of faith.
In any case, the table can represent an invitation to gather 'round, a place to enjoy each other's company, to reflect with gratitude on the many blessings and freedoms that life in Canada may have offered us. And it can remind us that we are richer when sharing with others - especially when we have much, while others may long for more.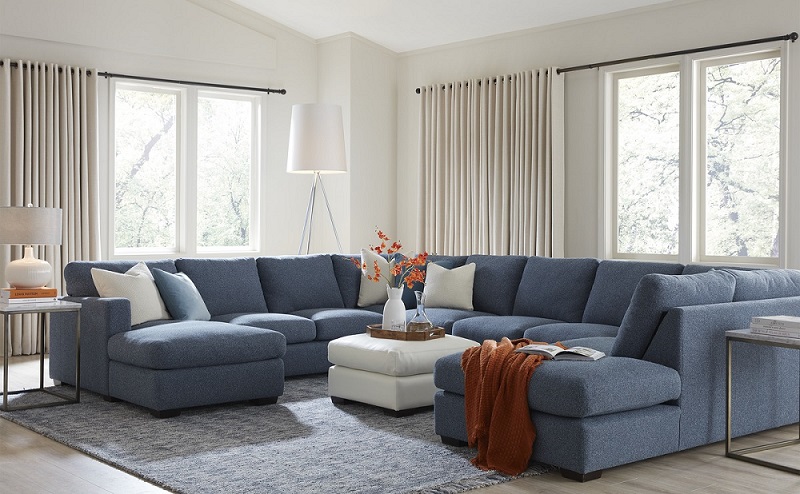 Canadian-made Palliser upholstered furniture, available at St. Jacobs Furnishings
In a sense, the New Hamburg Mennonite Relief Sale and Quilt Auction can be thought of in much the same light as gathering around a table. It is one of the things that drew St. Jacobs Furnishings to support the Sale. The event is a joyful opportunity for people of all walks of life to gather, to admire, and to enjoy the fruits of so many volunteer labours: quilts, crafts, delicious foods, pies, and more.
But most importantly, the Sale offers an opportunity to share what we can: to assist when people's hardships, displacement, and trauma have been made known to us. We can respond, support the Sale and, thereby, make a significant positive impact through MCC's worldwide efforts. 
The notions of "barn-raising," "mutual support," and "caring for one's neighbour" have long been embedded in the Mennonite tradition. The New Hamburg Relief Sale is a profound example of what can happen when those ideals are partnered with extraordinary vision, planning, cooperation, and volunteerism.
A bit about St. Jacobs Furnishings Co.
St. Jacobs Furnishings is an independent, family-owned business located at the St. Jacobs Farmers Market complex. Their large attractive showroom brings together the work of local Mennonite furniture makers, known for crafting high quality, solid wood furniture of lasting beauty and exceptional attention to detail.
Because St. Jacobs Furnishings works closely with its builders in designing its solid wood furniture styles, various features of a piece can typically be adjusted to the customer's preference, making it truly their own. In addition, the range of hard and soft wood types, stain colours, finishes, and reclaimed woods to choose from are impressive.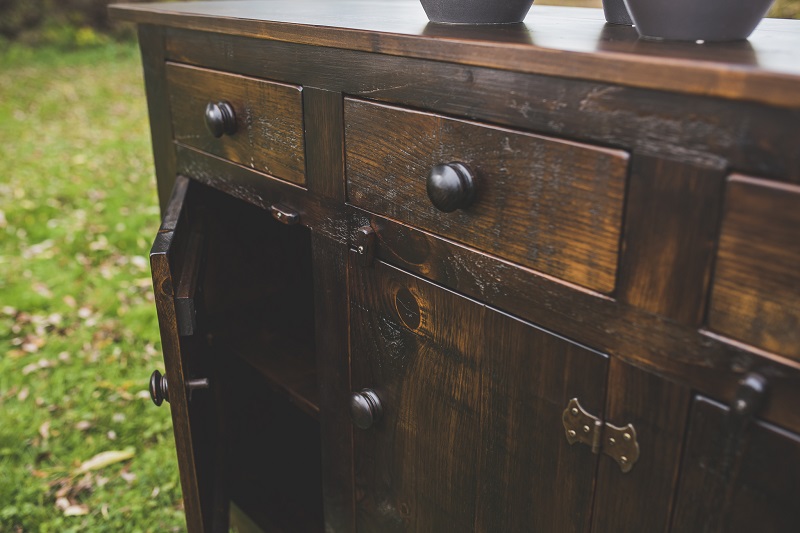 St. Jacobs Furnishings also carries high quality, made-in-Canada Palliser sofas, sectionals, chairs, and recliners, each offering a large selection of premium quality leather and fabric upholstery.
For a finishing touch, the showroom also features a selection of design décor that changes with the seasons.
Whatever your search involves, St. Jacobs Furnishings staff are knowledgeable and can assist with choosing the perfect pieces for your lifestyle and home.
And if it's a table you are looking for -- whether small, large, or extendable -- come sit with us and let's talk.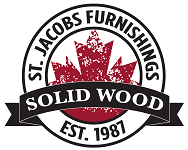 St. Jacobs Furnishings
878 Weber Street North, Waterloo, ON
519-747-1832
www.stjacobsfurnishings.ca
St. Jacobs Furnishings is a proud supporter of the New Hamburg Mennonite Relief Sale. We're grateful for their support!