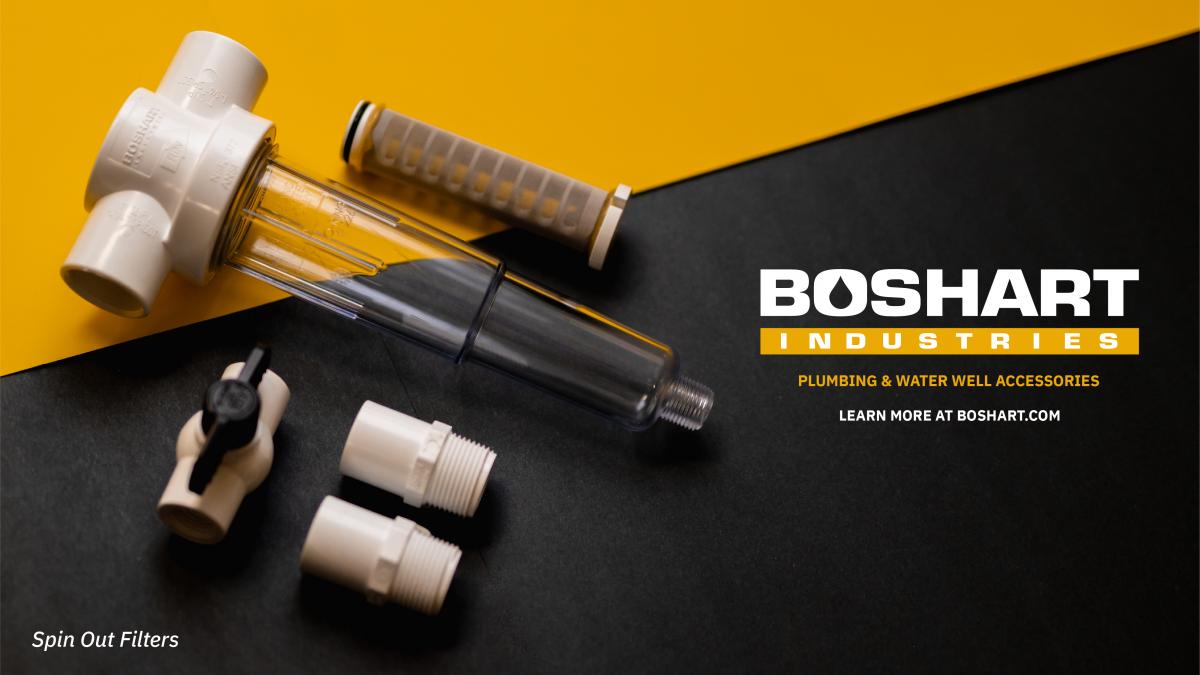 What is a manufacturer? Do they simply make and sell goods around the world? Is that all a manufacturer is? Or are they more than that?
We are Boshart Industries. Established in 1955, we are a Master Distributor of pipe, valves and fittings, primarily in the world of water well and plumbing. We are industry leaders not only with our contractor-grade products, but through our multitude of free educational resources and our dedication to partnering with wholesale distributors and retailers in Canada & the US to create practical profitability.
Here at Boshart, we pride ourselves on being more than a manufacturer: we are not just defined by the high quality products we sell, but we are defined by the people that help make our company what we are. Daily, our employees exemplify the "Boshart Experience" by believing in each other and believing in ourselves, by owning it through personal accountability, by striving for excellence, by honouring the past while also embracing the future, by approaching each day with a positive attitude, and by respecting, listening, caring and communicating because ultimately together everyone achieves more.
Our company is overseen by our outstanding Executive Team that provide vision and direction for the company, but are also involved in day-to-day operations with the Boshart management team. The Executive Team invests not just in our company but also in the people who make up our company, by instituting professional development as a core practice. We are lucky to say our Executive Team leads by example in everything they do.
We say we are more than a manufacturer, but how do we exemplify that? Three big ways: Number 1, we create educational resources (such as BoshartU, our Knowledge Base, Technical Support, and our Literature Library) in order to share our wealth of knowledge acquired after more than 65 years in business. Number 2, we become involved with our customers through our very own BUILD Partnership Process, which is a sales strategy frame work focused on leveraging our partnership for mutual profitability. Number 3, through adopting emerging technologies and software, we are always pushing the limits. We believe in order to improve our industry, we first need to improve ourselves by asking ourselves a better question.
Boshart Industries has many departments that all play a vital role in its success, including Outside and Inside Sales, Finance, IT, Marketing, Retail, Purchasing, Warehouse, Packaging, R&D, Quality Assurance and Injection Moulding Departments. Boshart currently has three locations: Milverton, Ontario; Sacramento, California; and Charlotte, North Carolina, with over 200 employees in total.
But for all the things that makes Boshart Industries what we are, we are only one of a small family of companies underneath the Boshart Group umbrella that are pioneering new standards for what a manufacturer could be.
So what is a manufacturer? You can define it in a number of different ways, but no matter how you look at it, it's easy to say you're more than a manufacturer, but we are proud to prove it.
Boshart Industries is a partner of the New Hamburg Mennonite Relief Sale and we're grateful for their support.