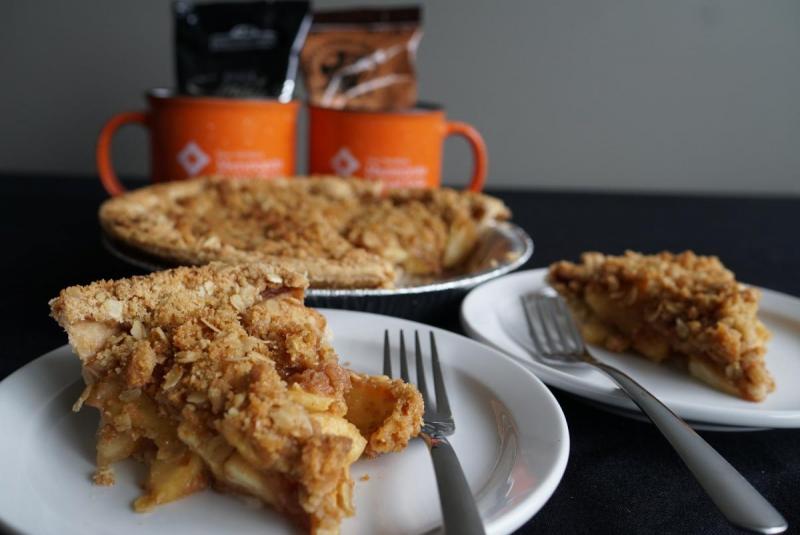 Order your NHMRS-in-a-box and recreate the New Hamburg Mennonite Relief Sale in your home!
 Enjoy a steaming cup of Baden Coffee Company coffee in a commemorative NHMRS mug and a delicious freshly baked pie while experiencing the NHMRS live online auction on May 28 and 29.
 Contents include:
2 commemorative NHMRS 2021 ceramic mugs
1 freshly baked pie
Freshly ground coffee from Baden Coffee Company
 Purchase one for you and one for a friend!
 Your NHMRS-in-a-box can be picked up on:
 Thursday, May 27 from 5 PM to 8 PM at the MCC office, 50 Kent Ave, Kitchener
 Friday, May 28 from 9 AM to 4 PM at one of the following locations:
MCC Thrift, 101 Hazelglen, Kitchener
MCC New Hamburg Thrift Centre, 41 Heritage Dr, New Hamburg
MCC Thrift and Gift, 59 Church St W, Elmira
MCC Christian Benefit Thrift Shop, 254 Grantham Ave, St. Catharines
 Friday, May 28 from 5 PM to 8 PM at the MCC office, 50 Kent Ave, Kitchener