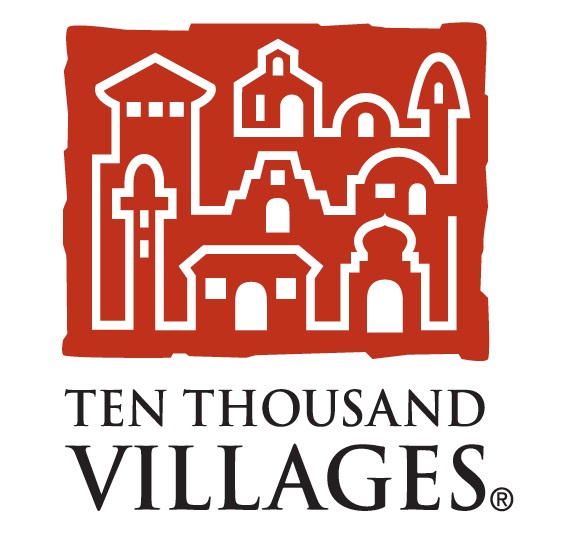 You may have heard that Ten Thousand Villages fair trade will be returning to the 2022 Relief Sale and wonder how that is possible, given that Ten Thousand Villages Canada had to shut down their retail operations across Canada in the spring of 2020. Despite that closure, seven independent stores were able to continue operations across the country. In Ontario, both the Port Colborne and Cobourg stores were able to continue. Although the Port Colborne store has now re-branded itself as "Villages Port Colborne," the Cobourg store continues to be "Ten Thousand Villages" in partnership with Ten Thousand Villages USA.
The Cobourg store is delighted to be able to bring the fair trade tent back to the heart of fair trade country in New Hamburg!  When the national company closed in 2020, stores were shuttered by lockdowns and customers had no opportunity to say goodbye to staff or to do a final shop of their favourite products. By bringing the Ten Thousand Villages tent back to the Relief Sale, customers can find familiar products and continue their support of fair trade.  You will also be able to make a connection with the Cobourg store and its webstore so that you can continue to shop fair trade all year round.
The tent is mostly being staffed by former Ten Thousand Villages Canada employees, including Catherine and Jenny from the New Hamburg outlet store and Emily from the Waterloo store.  In all, about a dozen former staff members are gearing up to make this opportunity a reality.  Amongst the many products, we will have everyone's favourite Level Ground fair trade coffee on hand as well as Zatoun olive oil and za'atar. Please take a moment to stop by the tent, see old faces, and shop familiar products that help make a difference in the lives of artisans around the world!
Derrick Cunningham, Manager
Ten Thousand Villages Cobourg