This years sale features a Restored Ferguson 35 Deluxe Tractor and a matching pedal tractor.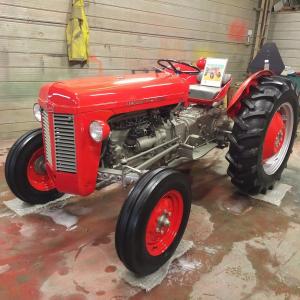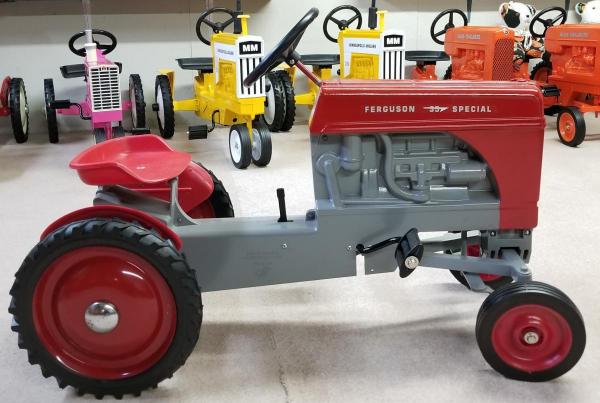 10 members of the Northeast Hope Antique Tractor Breakfast Club decided to restore a Ferguson 35 Deluxe tractor. check out the photos of the restoration.
Currently the tractor is on display at Bump to Bump in New Hamburg. It will be on display at the New Hamburg Thrift Store in April.
Mervin Roth of New Hamburg became aware that the Breakfast Tractor Club was restoring the Ferguson 35 Deluxe tractor and became very interested. As a collector of many things, including model pedal tractors (models of real tractors) this inspired Mervin to donate a close replica of the Ferguson 35 Deluxe Tractor, the Ferguson 35 Special pedal tractor to the relief sale. We hope to auction the restored Ferguson with his pedal model off one after the other. Thanks Mervin!

A special thanks to:
Northeast Hope Antique Tractor Breakfast Club
 Brian Cook (Donor of the tractor)
Home Of Spare Parts
Stratford, ON
 Bumper to Bumper
New Hamburg, ON