Wild Flower (with 2 cushion tops)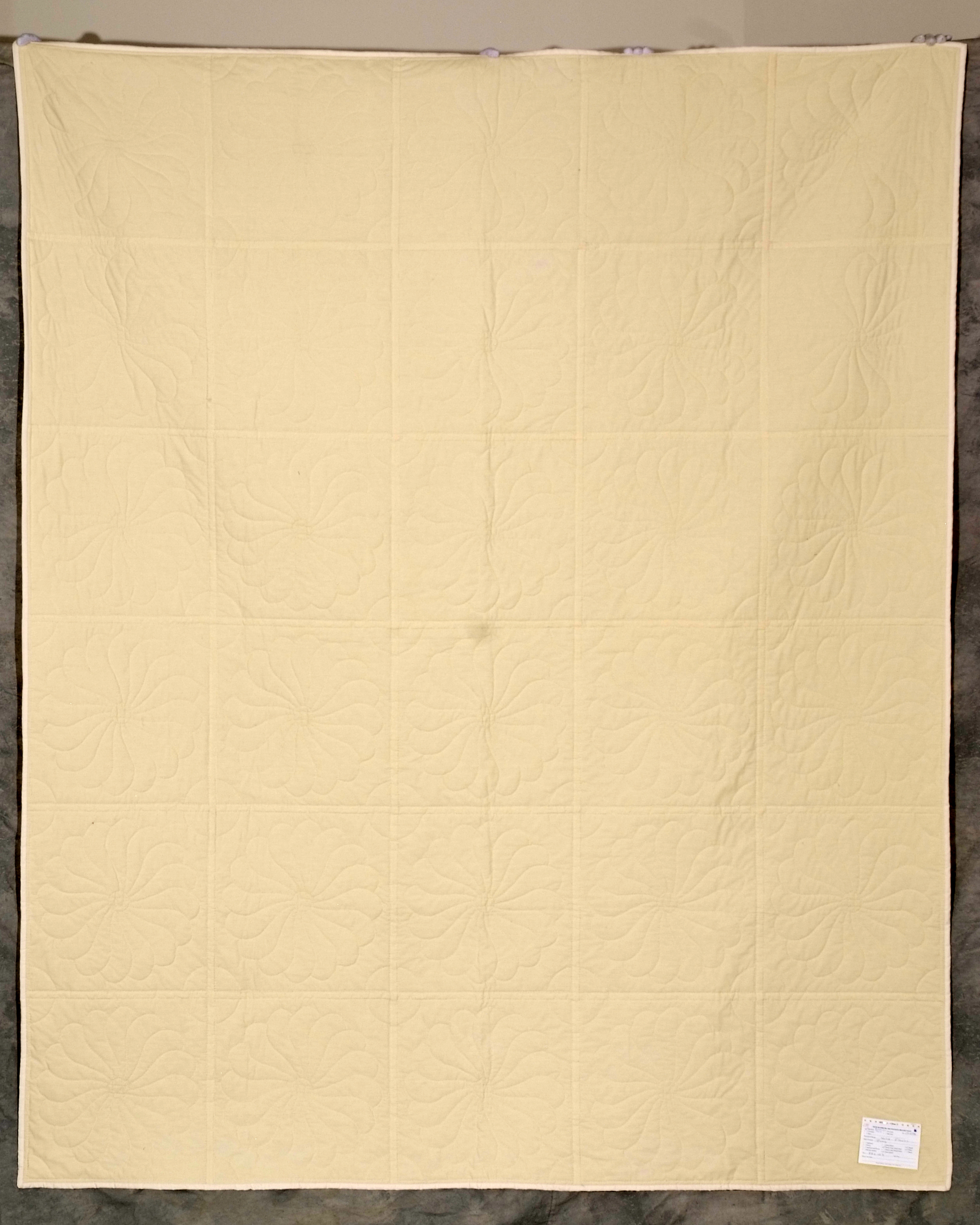 Quilted by:
Greencourt Quilters, Stratford
Donated by:
,

Florence Riehl

Story
This kit was given to me by Joy Sutherland at Greenwood Court, Stratford. She thinks that she may have bought it 40 years ago. I put it together and it was quilted by a group of ladies at Greenwood Court.
Quilting method:
Hand quilted
Construction:
Whole cloth, solid colour
Quilt material:
Poly-Cotton
Lining material:
Poly-Cotton