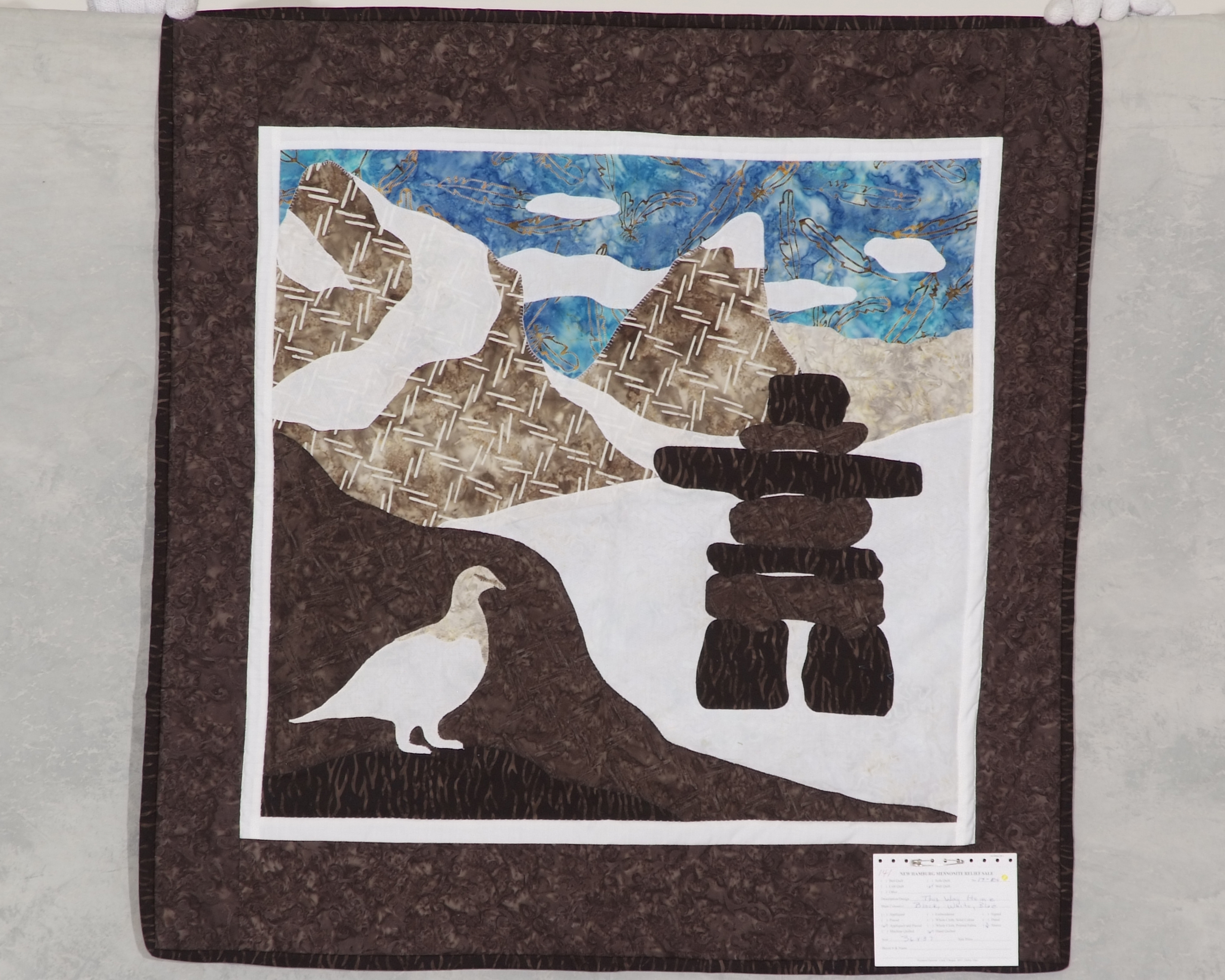 Designed by:
Shania Sunga Designs
Donated by:
,

Breslau Mennonite Church

Story
Breslau Mennonite Church chose to do a smaller project this year but one with meaning. "This Way Home" is made with batik materials which gave it an ethereal quality. The inukshuk is a marker of communication and survival and means 'you are on the right path'. May God grant that we are each on the right path.
Quilting method:
Hand quilted
Construction:
Machine Appliqued
Primary colours:
Black, Blue, White
Batting material:
100% Polyester