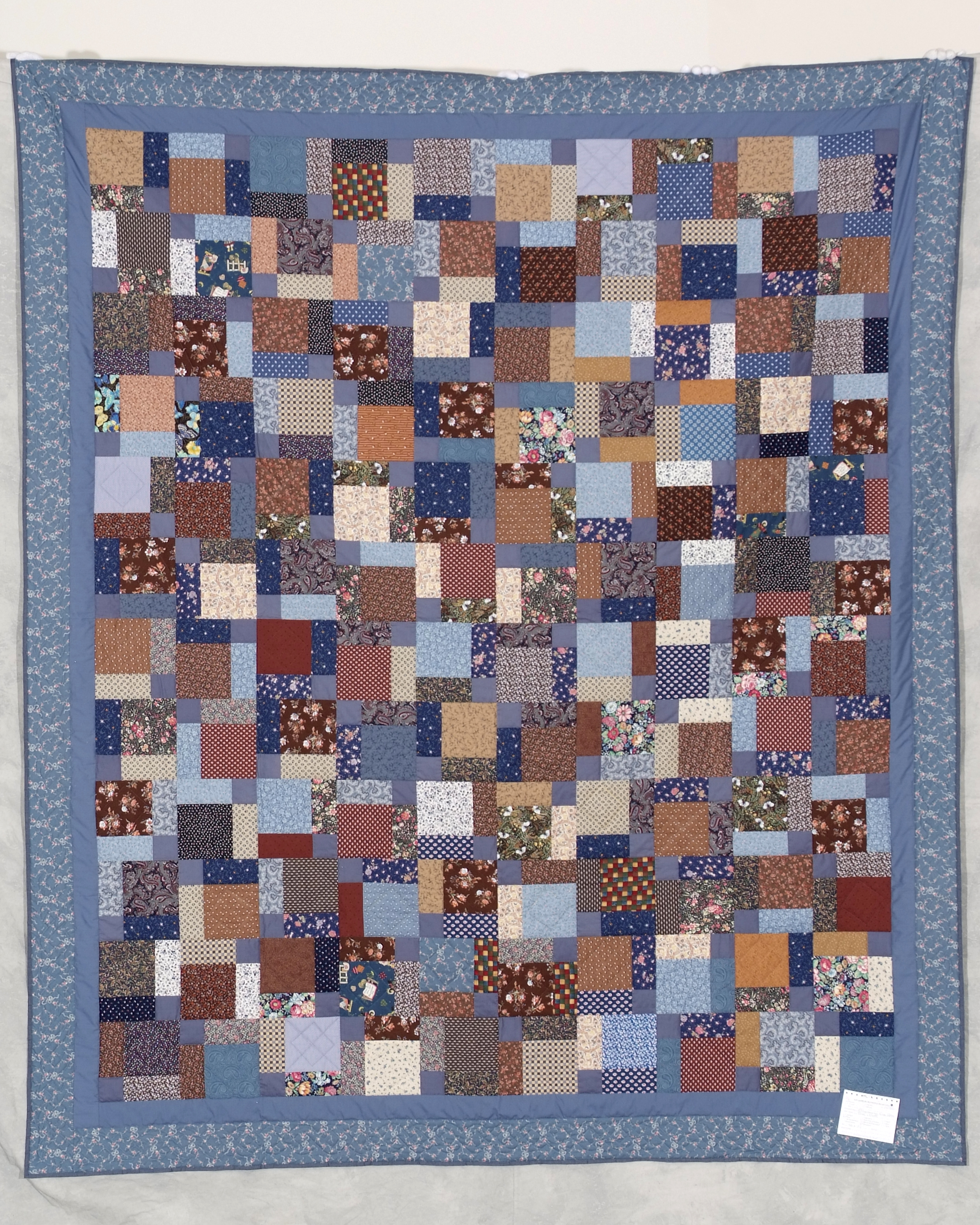 Designed by:
Eleanor Burns
Quilted by:
Bethel Evangelical Missionary Church
Donated by:
,

Bethel Evangelical Missionary Church

Story
This quilt top was made by Jean Barron, a member of the Work Committee at Bethel Ev. Missionary Church in New Dundee. Jean passed away September 27, 2016 of cancer at age 67. To honour her memory, we completed the quilt so it could be donated to the quilt sale in May 2017. Her generous contribution of quilt tops, her excellent quilting and sewing, her beautiful spirit, her joy of serving inspired us as she continued quilting through years of cancer treatments. Jean was a vital part of the Work Committee, a member who deeply mourned and greatly missed.
Quilting method:
Hand quilted
Primary colours:
Multicoloured, Blue
Quilt material:
Poly-Cotton
Lining material:
Poly-Cotton
Batting material:
80%/20% Cotton/poly