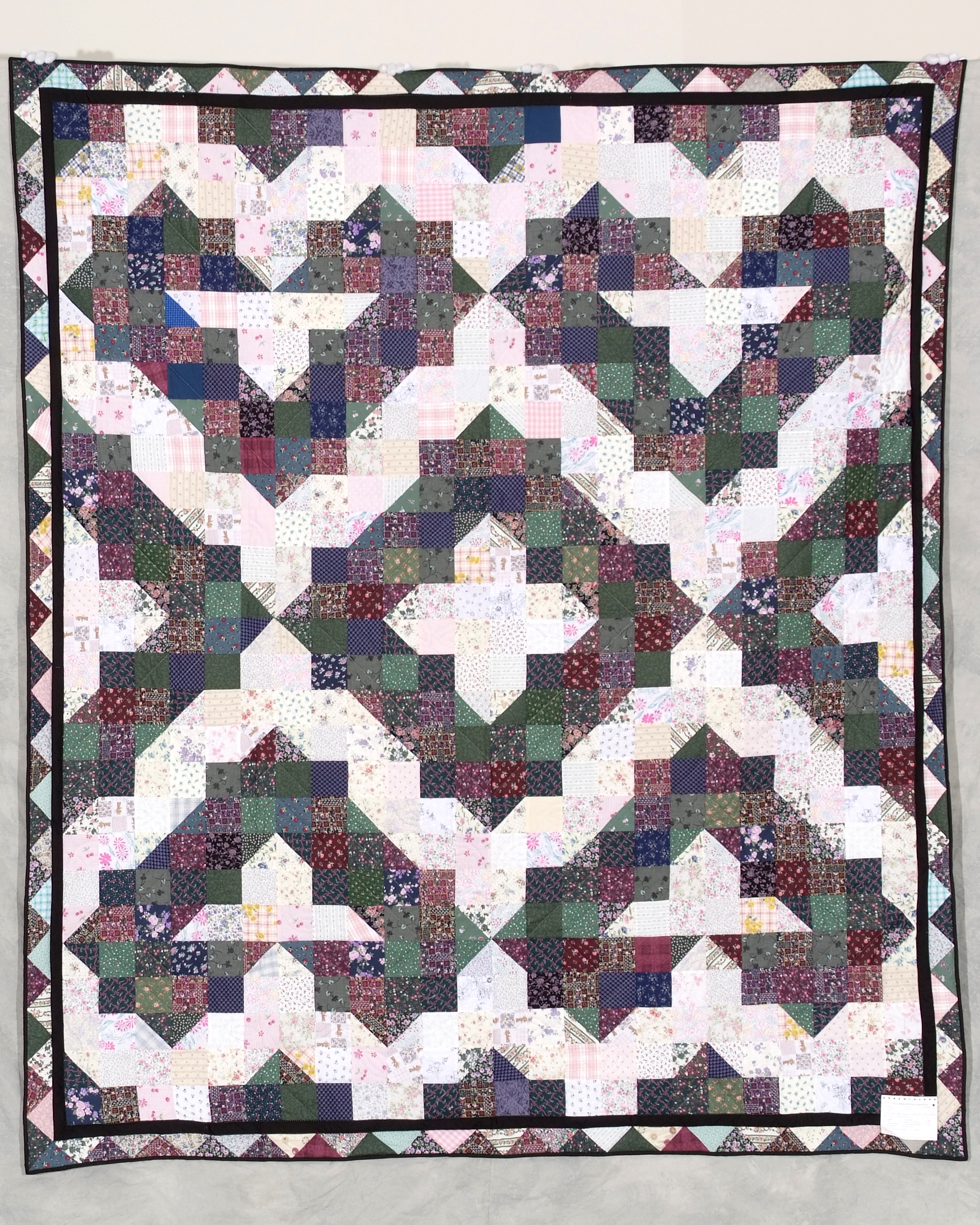 Quilted by:
Fair Haven North Sewing Circle
Donated by:
,

Fair Haven North Sewing Circle

Story
Quilt top was made by Lucille Martin. My father for many years has been cutting 4 different sizes of squares from donated material which other people sew into comforters for Relief. One time he received a donation of nice cotton and poly-cotton materials in contrasting colours of dark and light scraps. At age 90 he used his smallest square of 4 inches and a triangle to fit the 4 inch square and cut the pieces and I sewed them into a Scrappy Split Nine Patch in heart shapes. I showed the ladies of my sewing circle and they accepted it as their project for the New Hamburg Mennonite Relief Sale.
Quilting method:
Hand quilted
Primary colours:
Multicoloured
Batting material:
100% Polyester