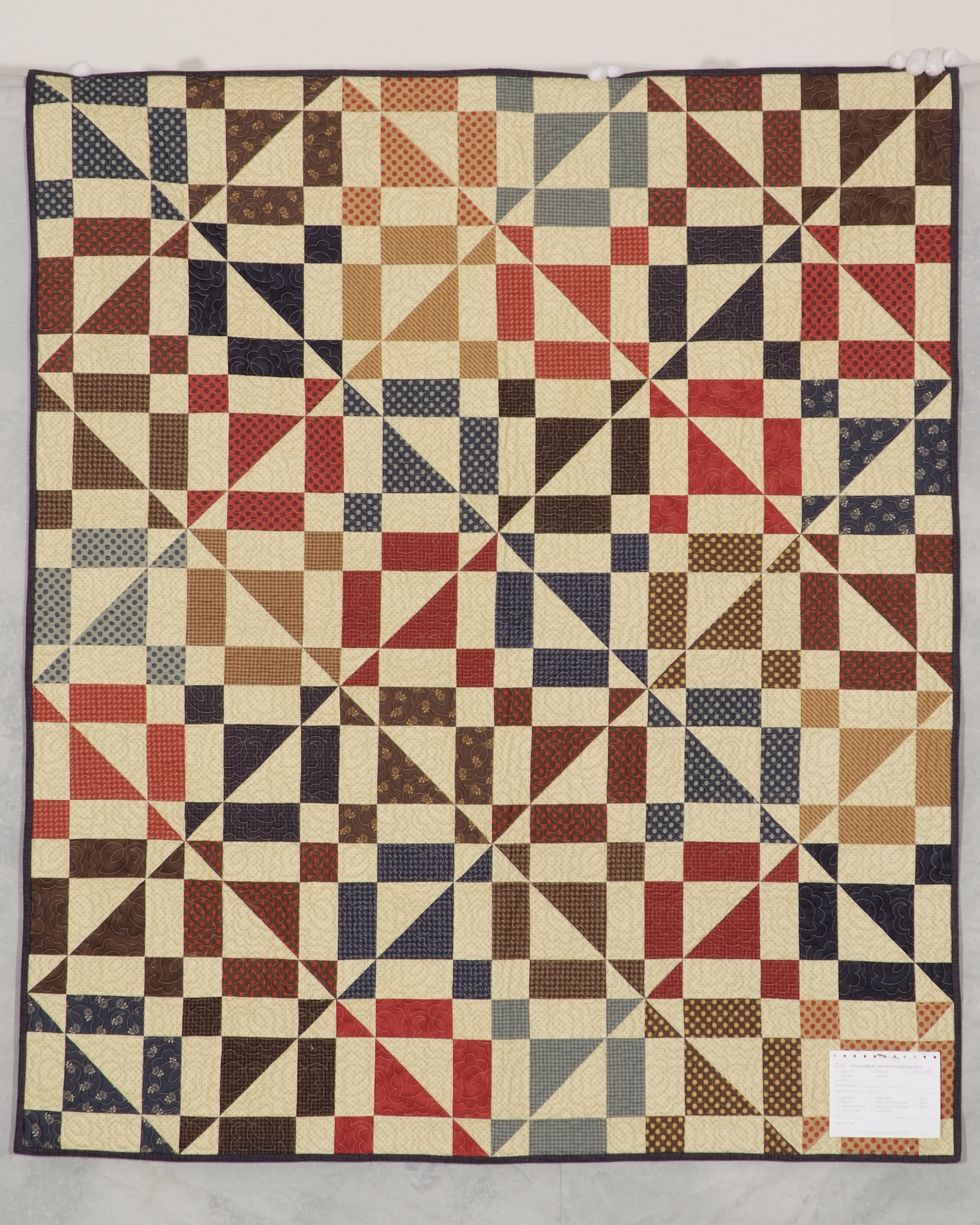 Designed by:
Creekside Stitches
Quilted by:
The Quilting Bee
Donated by:
,

Kelly & Blaise Buxton

Story
Designed by Creekside Stitches. Pattern name: Double Sliced Up
This is a cozy lap sized quilt with traditional colours, decorative machine quilting and a flannel backing. This was a sample quilt purchased from "The Quilting Bee" in Fonthill, Ontario.
Quilting method:
Machine quilted
Primary colours:
Black, Brown, Red, Taupe
Batting material:
80%/20% Cotton/poly