Celebrating Our Heritage 1867-2017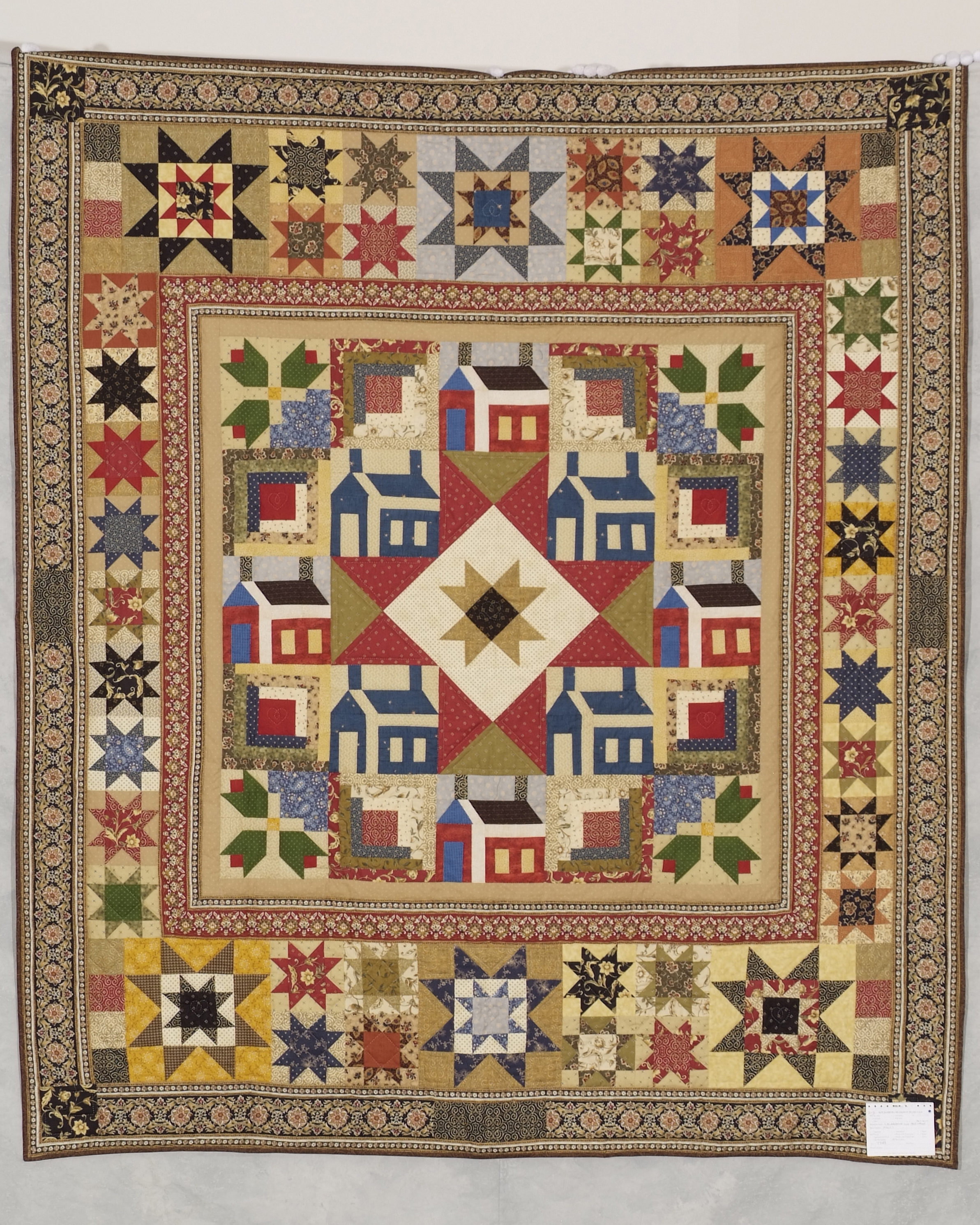 Quilted by:
First Mennonite WMCEC
Donated by:
,

First Mennonite WMCEC

Story
The quilt top was made by Elizabeth Rudy. The offer of fabric to design a quilt for the Relief Sale was unexpected. When the bag arrived and I peered in I was so enamored with the beautiful colours and designs of the reproduction 19th century yardage that I could hardly wait to start! My imagination pictured traditional patterns and with the log cabin blocks, and the houses put together, my idea of pioneers and the celebration of Canada's sesquicentennial took shape. There were still multiple pieces of colourful fabric left and, having pieced a star quilt for family a few years ago, I began on the stars to place in the border. The stars can be emblematic of the historical figures in Canada's history or they can be a celebration of the lives of the many Canadians who cross our paths from day to day.
Quilting method:
Hand quilted
Primary colours:
Multicoloured
Batting material:
100% Polyester