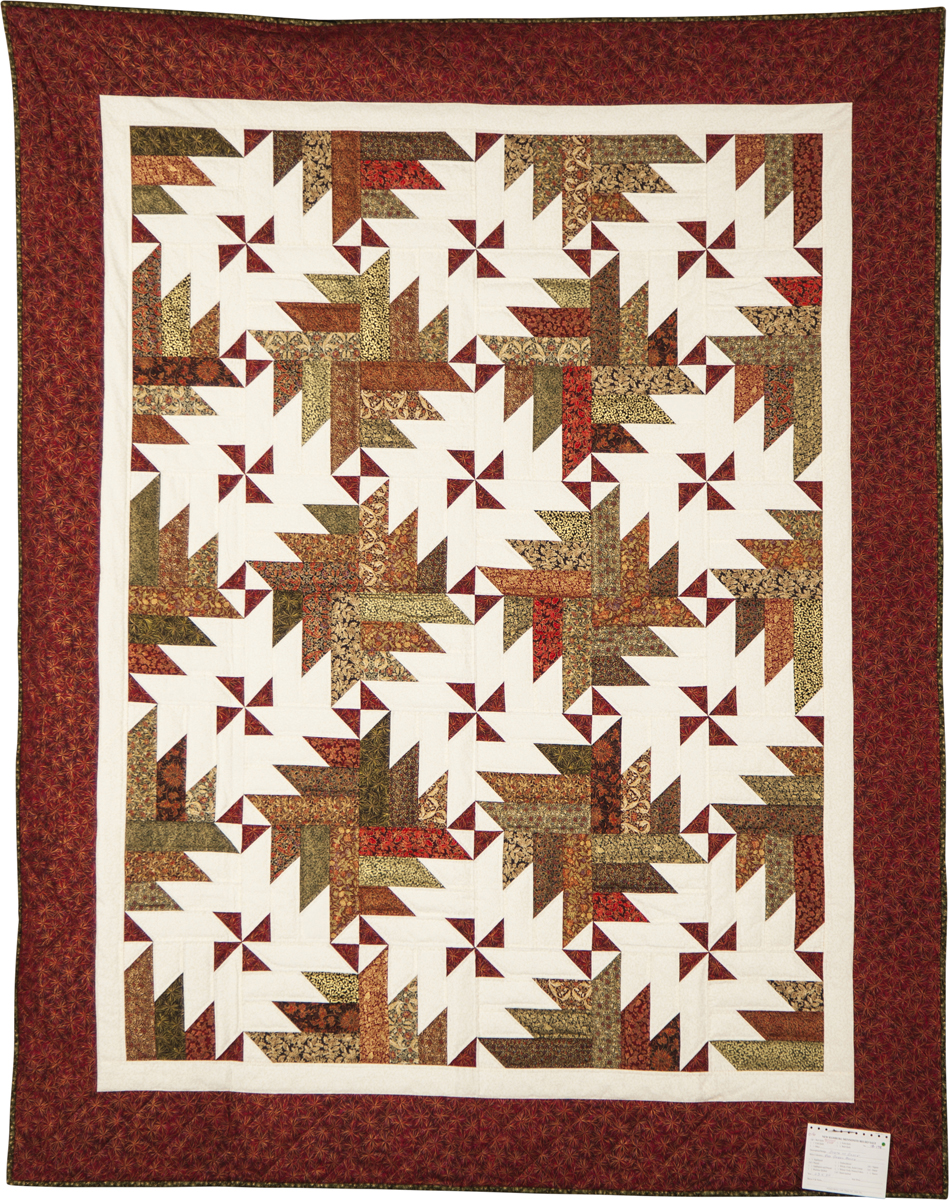 Designed by:
Daniela Stout, Cozy Quilt Designs
Quilted by:
Elmira Needle Sisters Quilt Guild
Donated by:
,

Deborah Beirnes

Story
State of Grace was made as a sample for a "Sassy Strippers" class taught by Deb Beirnes at Reichands The Quilters Store in St Jacob's, Ontario. Each month for 10 months, ten ladies learned a new technique using 2 1/2" wide fabric strips resulting in a combined total of 100 quilts. This quilt took 110 hour to hand quilt and 2400 stitches to hand bind. A coordinating pillowcase accompanies the quilt.
Quilting method:
Hand quilted
Primary colours:
Cream, Green, Red
Batting material:
100% Polyester