Grandmother's Flower Garden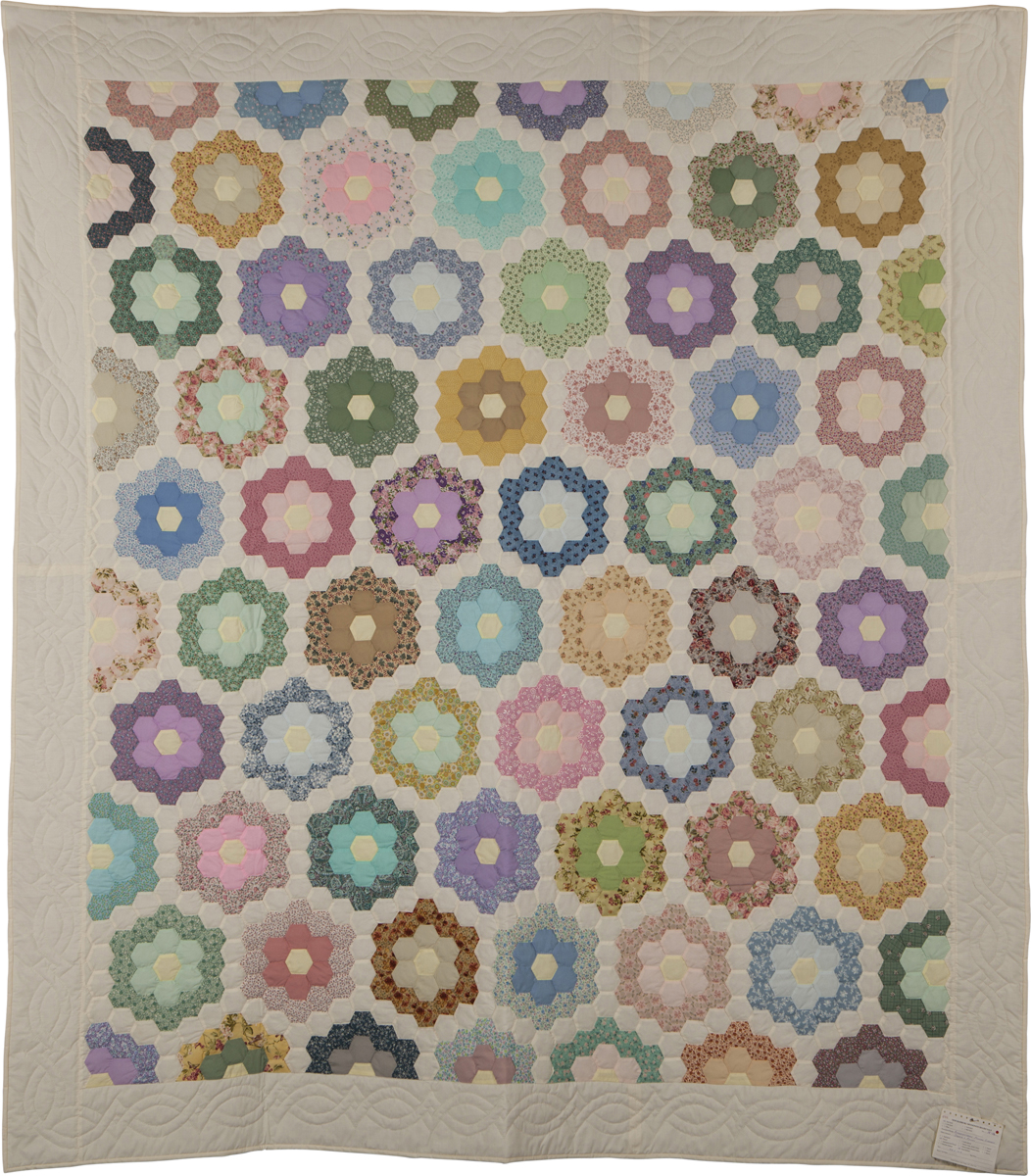 Quilting method:
Hand quilted
Primary colours:
Multicoloured, Cream
Lining material:
Poly-Cotton
Batting material:
100% Polyester
Grandmother's Flower Garden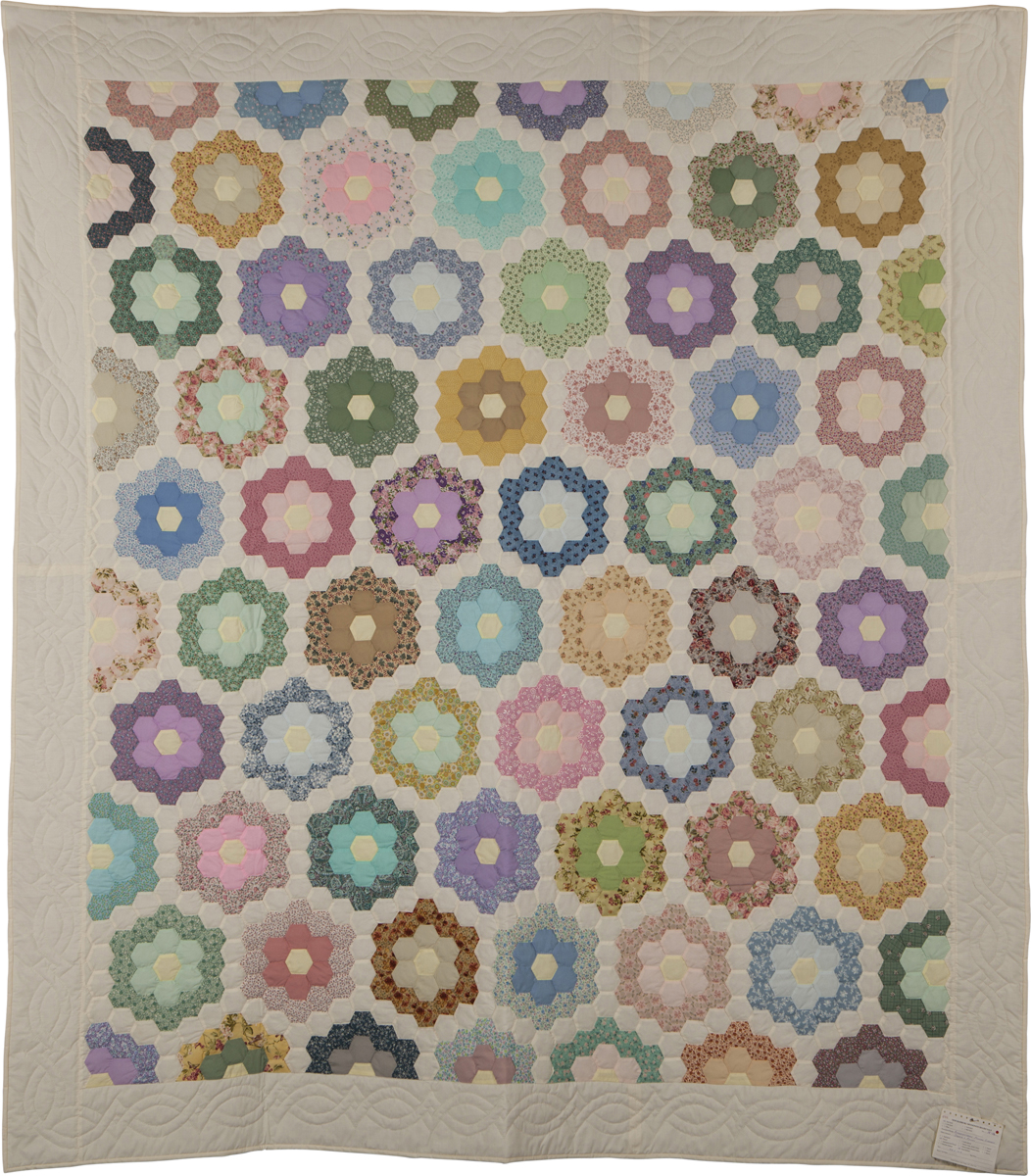 Story
The labour of love. When a friend gives you two boxes of scraps of material and you can almost see a Flower Garden quilt forming before your eyes what can one do? I have always admired the flower garden pattern, so intriguing. Bravely I started cutting hexagons, choosing more prints and colours. After I had pieced 1 row of hexagons, it took 30 minutes to sew it to the quilt. That adds up to approximately 20 hours of sewing alone. The quilt has approximately 1600 hexagons. It took 12-14 ladies 14 hours of quilting but we really enjoyed it. If one person did the quilting alone, she would have been at it for approximately 170 hours. A true labor of love!
Quilting method:
Hand quilted
Primary colours:
Multicoloured, Cream
Lining material:
Poly-Cotton
Batting material:
100% Polyester