Is This What You Had In Mind?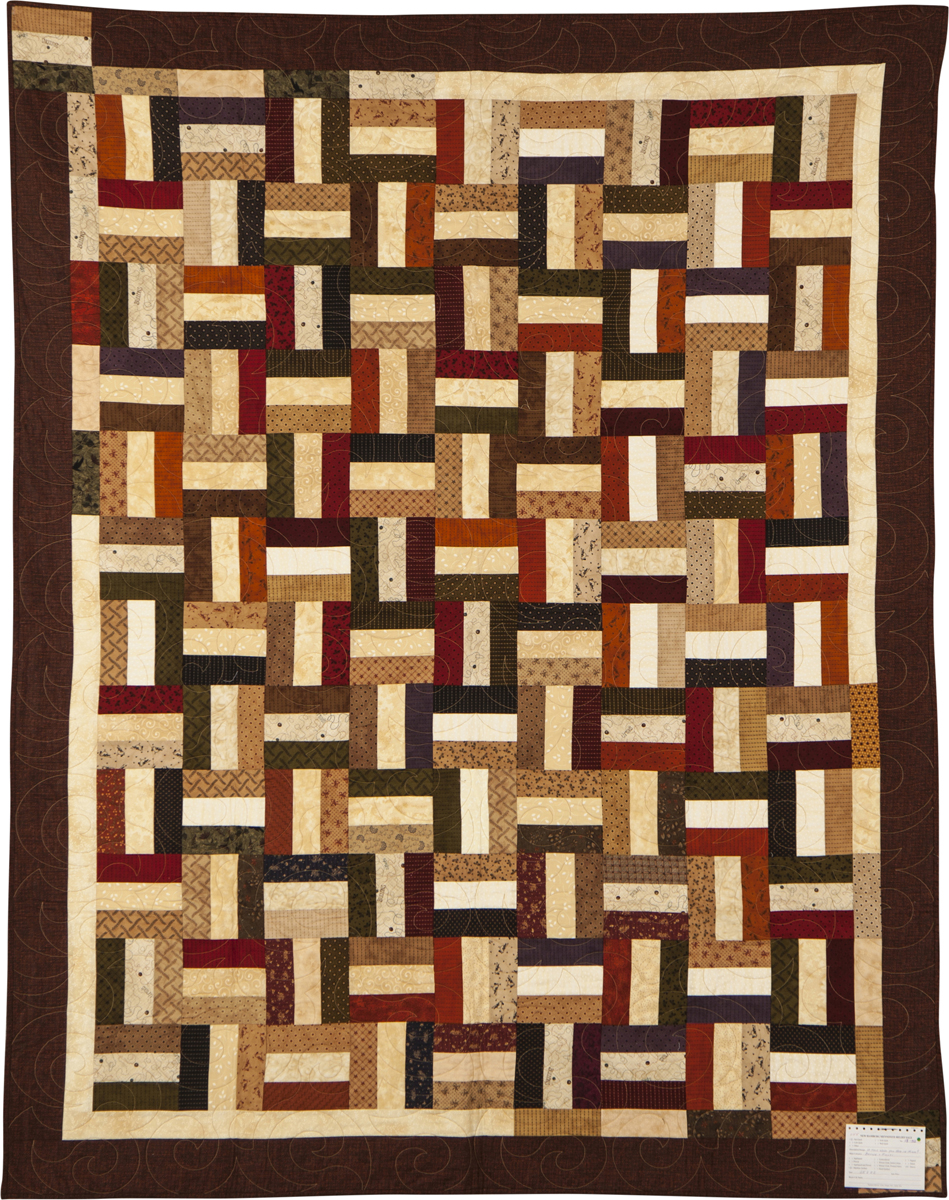 Quilted by:
Quilting by Design
Donated by:
,

Sandra-Jean Mallough

Story
While shopping at the New Hamburg Thrift Store I came across this package of fabric. A few blocks had been completed - the rest of the material had been neatly cut into 2 1/2" x 6 1/2" pieces. Having similar fabric at home I figured I could use it and combine it with mine. This result is the single bed-sized quilt.
While working on it I often wondered if the fabric was donated to the thrift store by a person who had it left over from a project they had completed or if it was destined to be made into something which they never got around to completing. Thus I named my finished quilt "Is This What You Had In Mind?"
Quilting method:
Machine quilted
Primary colours:
Multicoloured, Brown
Batting material:
100% Cotton