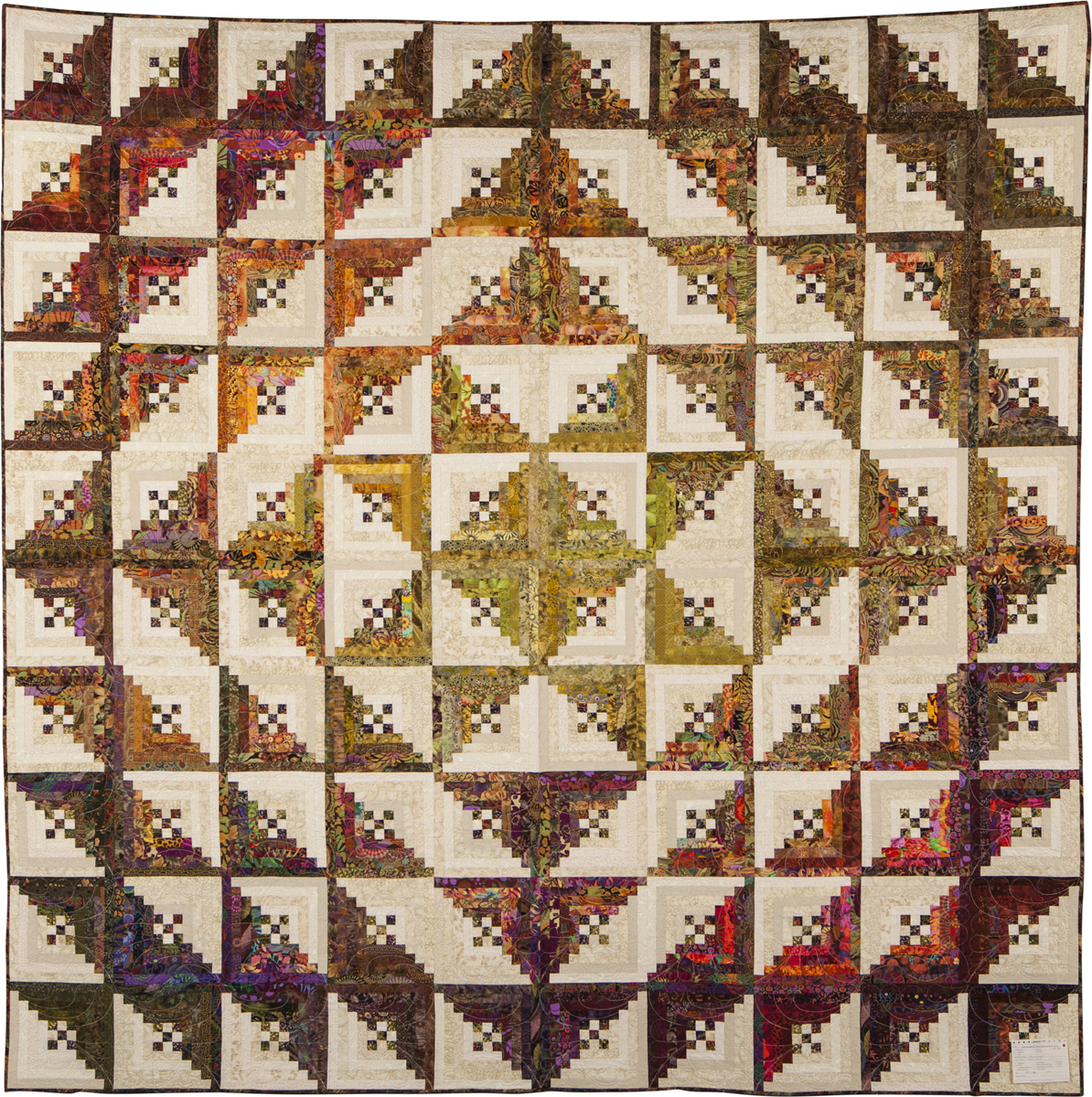 Quilted by:
Claudia Schumm, Quilting By Design
Donated by:
,

Heather Weitzel

,

Quilting by Design

,

Debbi Stewart

Story
For the 4th year, Heather Weitzel and Debbi Stewart team up with long arm quilters "Quilting by Design" of New Hamburg, to support MCC.
"Kaleidoscope" creators, Debbi and Heather, gradate colours of 100% cotton fabric to reinvent the traditional log cabin and 9 patch blocks which swirl around a center star. The "Cascade" pattern used by long arm quilter Claudia Schumm of Quilting by Design provides texture to enhance the colour movement.
This twist on traditional brings a transitional look for a home or cottage.
Quilting method:
Machine quilted
Primary colours:
Multicoloured, Cream
Batting material:
100% Cotton