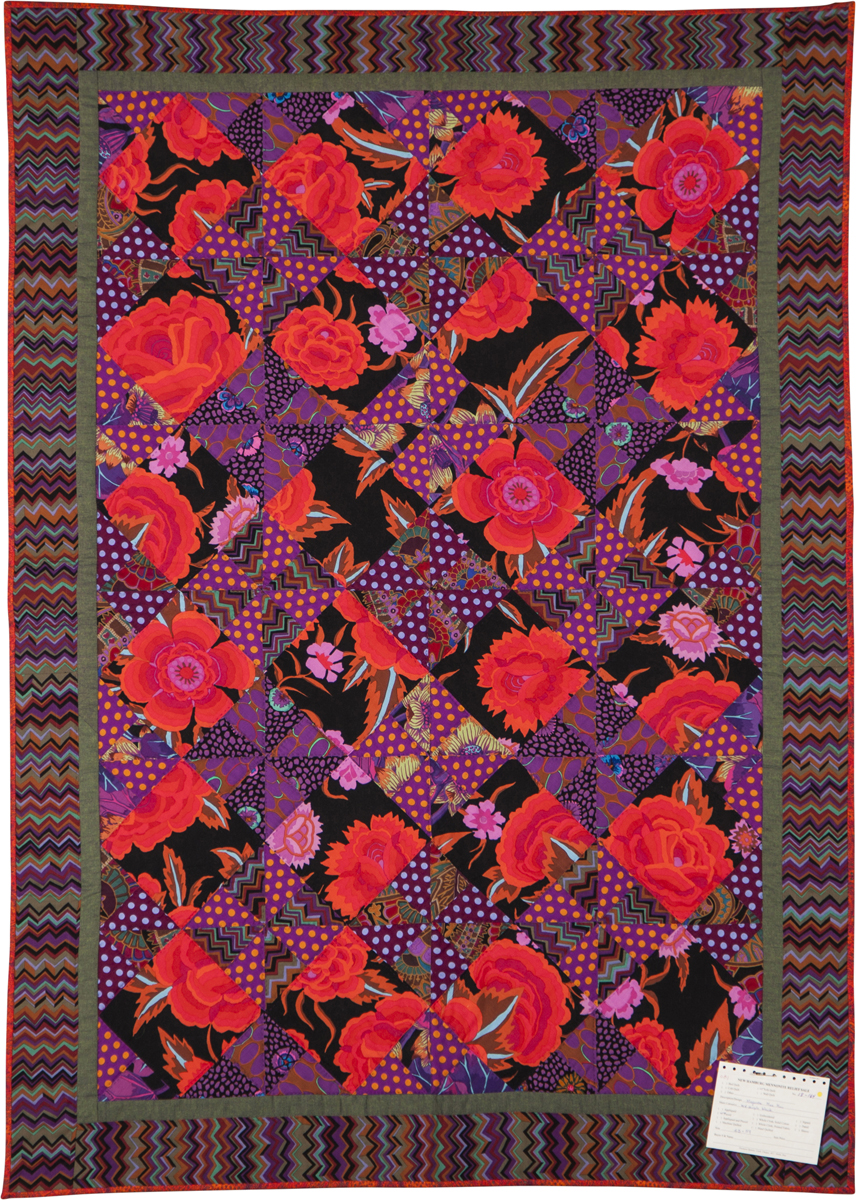 Designed by:
Branden Mably
Quilted by:
Lydia Church, Elenor Dick, Marianne Enns, Judy Geiger
Donated by:
,

Judy Geiger

,

Edward and Marianne Enns

Story
The 24 floral blocks of this small lap quilt/throw are recycles from what was once a bright red, black and magenta muumuu or Kaftan. In keeping with the tradition of sewing small remnants of fabric together to create multi-coloured patchwork quilts, we took a modern twist on an old art form.
Notice the pieced back.
Quilting method:
Hand quilted
Primary colours:
Black, Purple, Red
Batting material:
80%/20% Cotton/poly