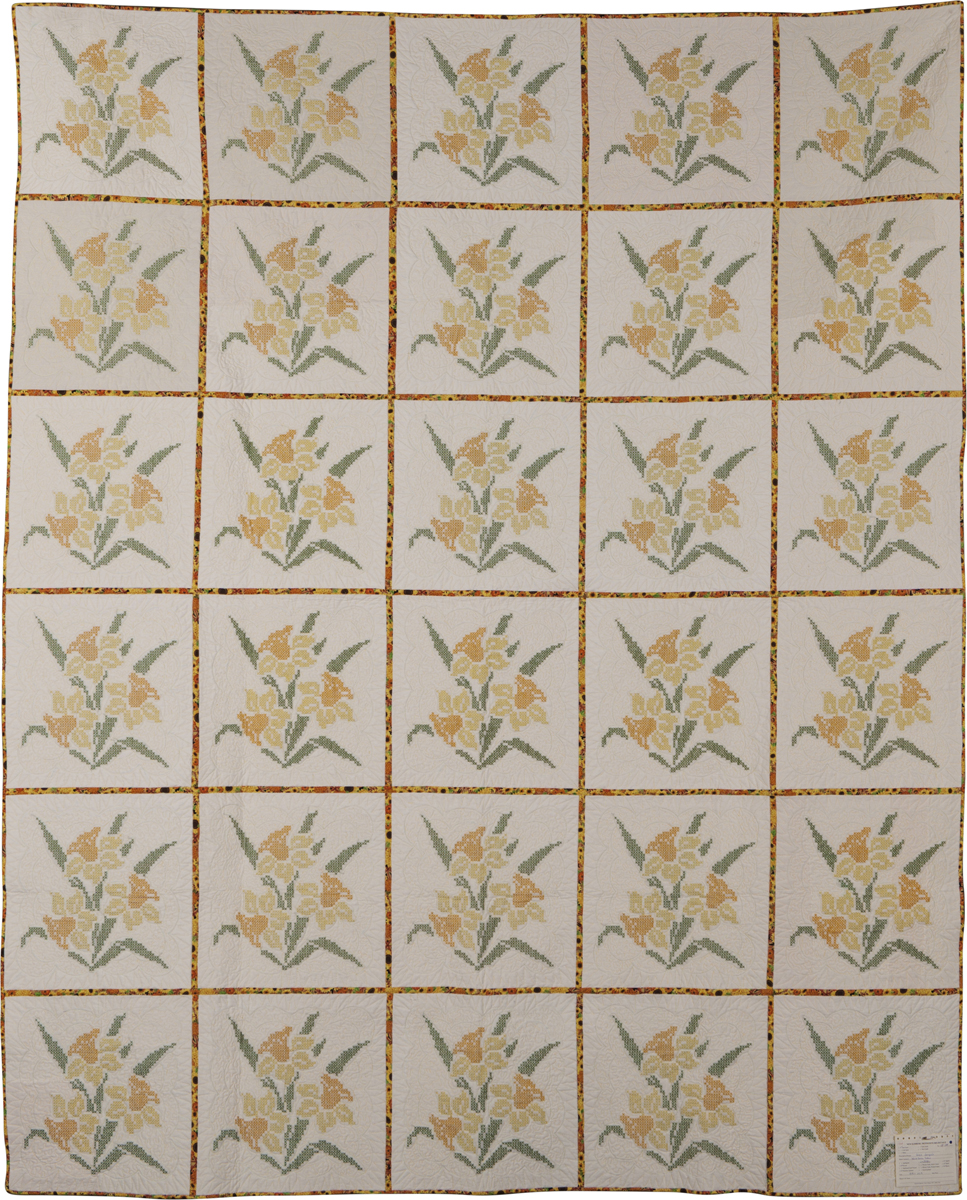 Donated by:
,

Marie Plett

,

Julene Fast

Story
Marie Plett, Lynette Plett and Julene Fast
Quilting method:
Machine quilted
Construction:
Hand Embroidered, Pieced
Primary colours:
Green, White, Yellow
Lining material:
Poly-Cotton
Batting material:
80%/20% Cotton/poly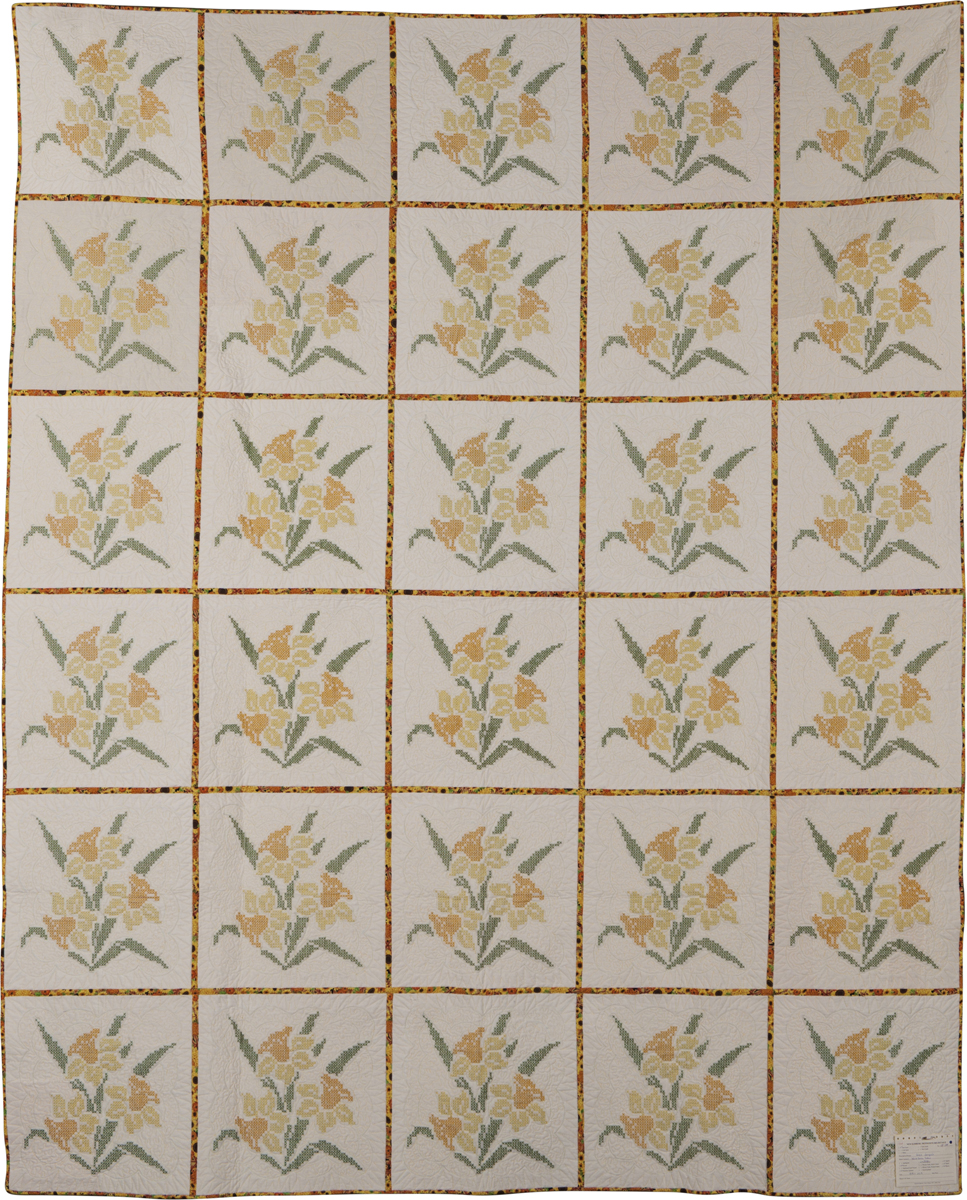 Donated by:
,

Marie Plett

,

Julene Fast

Story
It was such a treat to machine quilt these embroidered blocks and then piece them together using the string quilt method. My aunt Marie loves to embroider and she and her daughter Lynette embroidered these jonquils while visiting my Uncle Jake who was spending some time in a care home. Lynette named the quilt for her dad, Jake's Jonquils. I don't live near my people and on a visit home quite a few years ago, Taunte Marie asked if I'd like to put together one of her many embroidered quilts. I was glad to do that. It was wonderful to be able to work with the blocks that my Aunt Marie had stitched and thereby feel a connection to her as I enjoyed putting this quilt together for her. When I was done, I checked with her to make sure she still wanted to donate it to the Relief Sale as I thought it was so pretty and cheerful, someone in her family might want to have it. She was sure she wanted it donated and so here it is.
Julene Fast
May 2018
Quilting method:
Machine quilted
Construction:
Hand Embroidered, Pieced
Primary colours:
Green, White, Yellow
Lining material:
Poly-Cotton
Batting material:
80%/20% Cotton/poly