Jan's Crazy Wild Geese Chase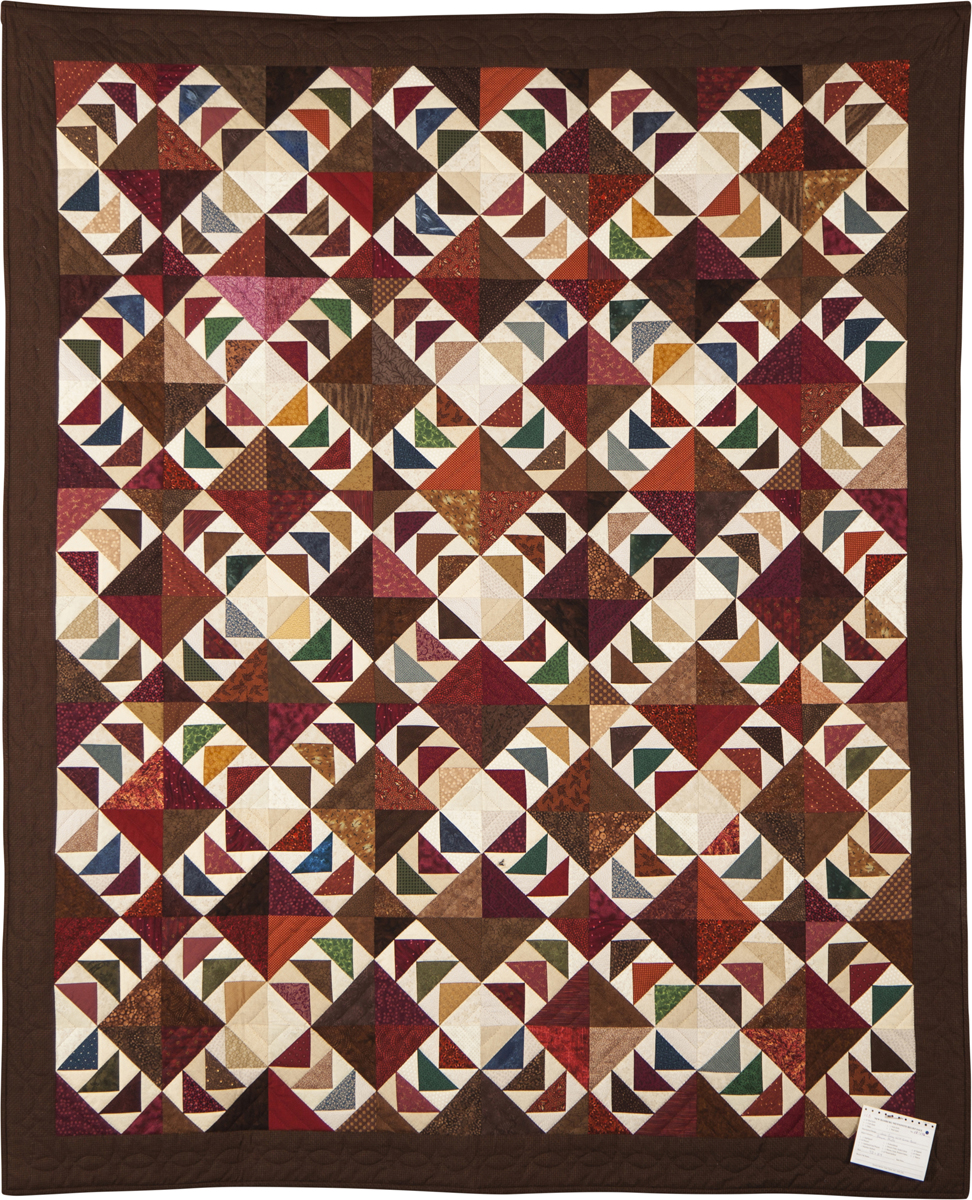 Quilted by:
First Mennonite WMCEC
Donated by:
,

Grace Bauman Weber

Story
When my sister, Jan McArdle, moved to her condo I offered to make a sofa quilt for her. Jan has traveled to many countries and has a collection of blankets from her travels.
She suggested I made the quilt and donate it to the New Hamburg Mennonite Relief Sale. I added extra blocks to make it a single bed size.
I provided the name for the quilt.
The pattern is from the book "Urban Country Quilt" by Jeanne Large and Shelly Wicks.
Quilting method:
Hand quilted
Primary colours:
Multicoloured, Brown
Batting material:
100% Polyester