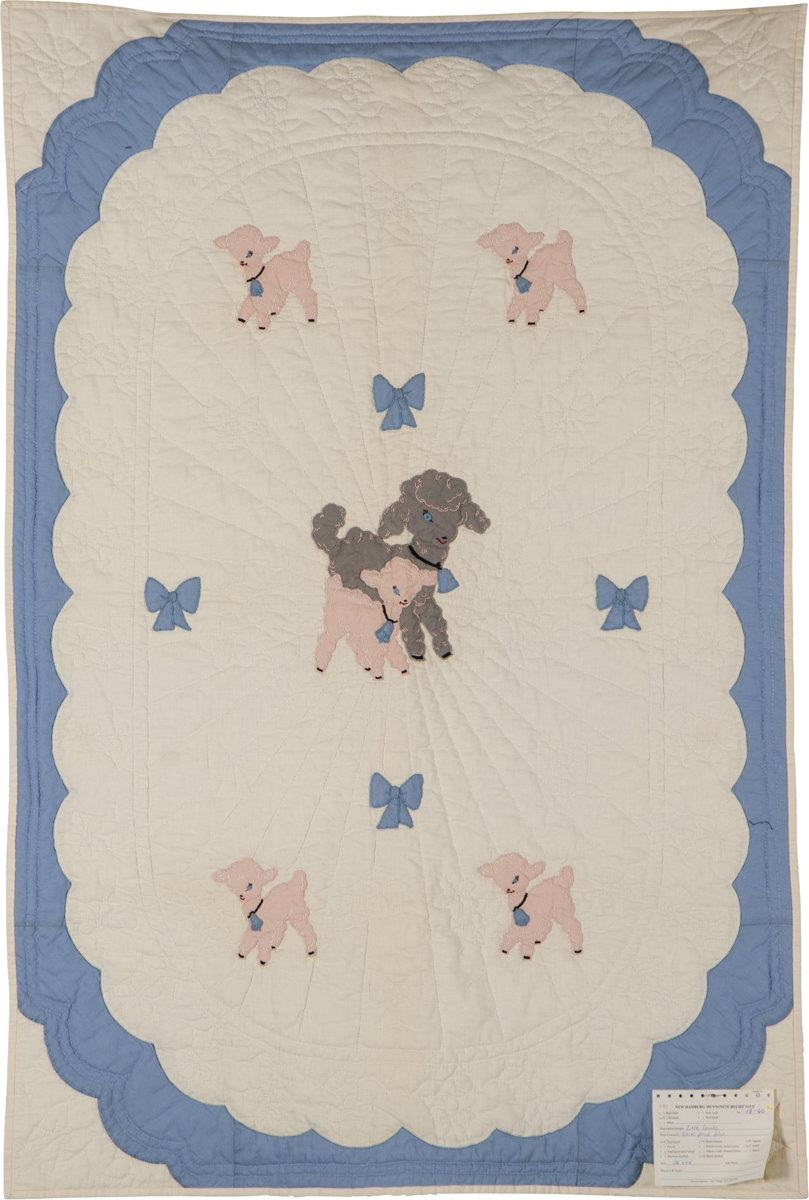 Quilted by:
First Mennonite WMCEC
Donated by:
,

First Mennonite WMCEC

Story
This little treasure was found in the cupboard during an extensive renovation at First Mennonite Church in 2016. The maker of the top is unknown. Because of the great detail and care in the applique and embroidery already completed, it was decided to quilt and bind it. We hope some little person will enjoy the warmth of this charming, old-fashioned quilt.
Quilting method:
Hand quilted
Construction:
Hand Embroidered, Machine Appliqued
Primary colours:
Blue, Pink
Lining material:
Poly-Cotton
Batting material:
100% Polyester