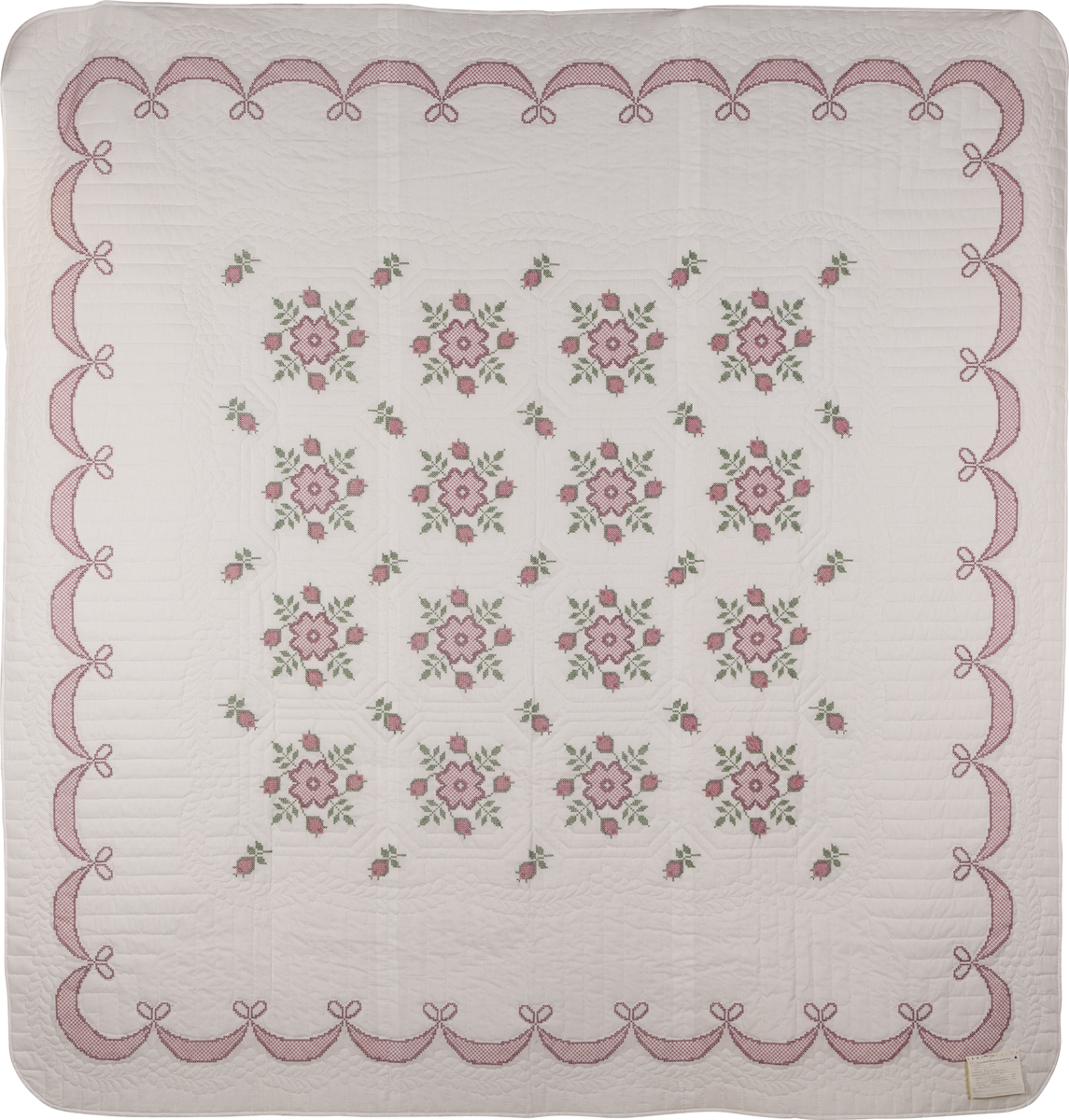 Designed by:
Tobin Home Fashions Inc
Quilted by:
Elmira and Zion Women
Donated by:
,

Elmira Mennonite Church WMCEC

Story
Volunteers at MCC Thrift & Gift found this unfinished project while sorting donations. Eileen Heintz took it home and assembled it for our Relief Sale quilt. Several women from Zion joined us for our work day since they have no women's group.
This is the second time she has done this. The last one went very well!
Quilting method:
Hand quilted
Construction:
Hand Embroidered
Primary colours:
Green, Pink, White
Quilt material:
Poly-Cotton
Batting material:
100% Polyester