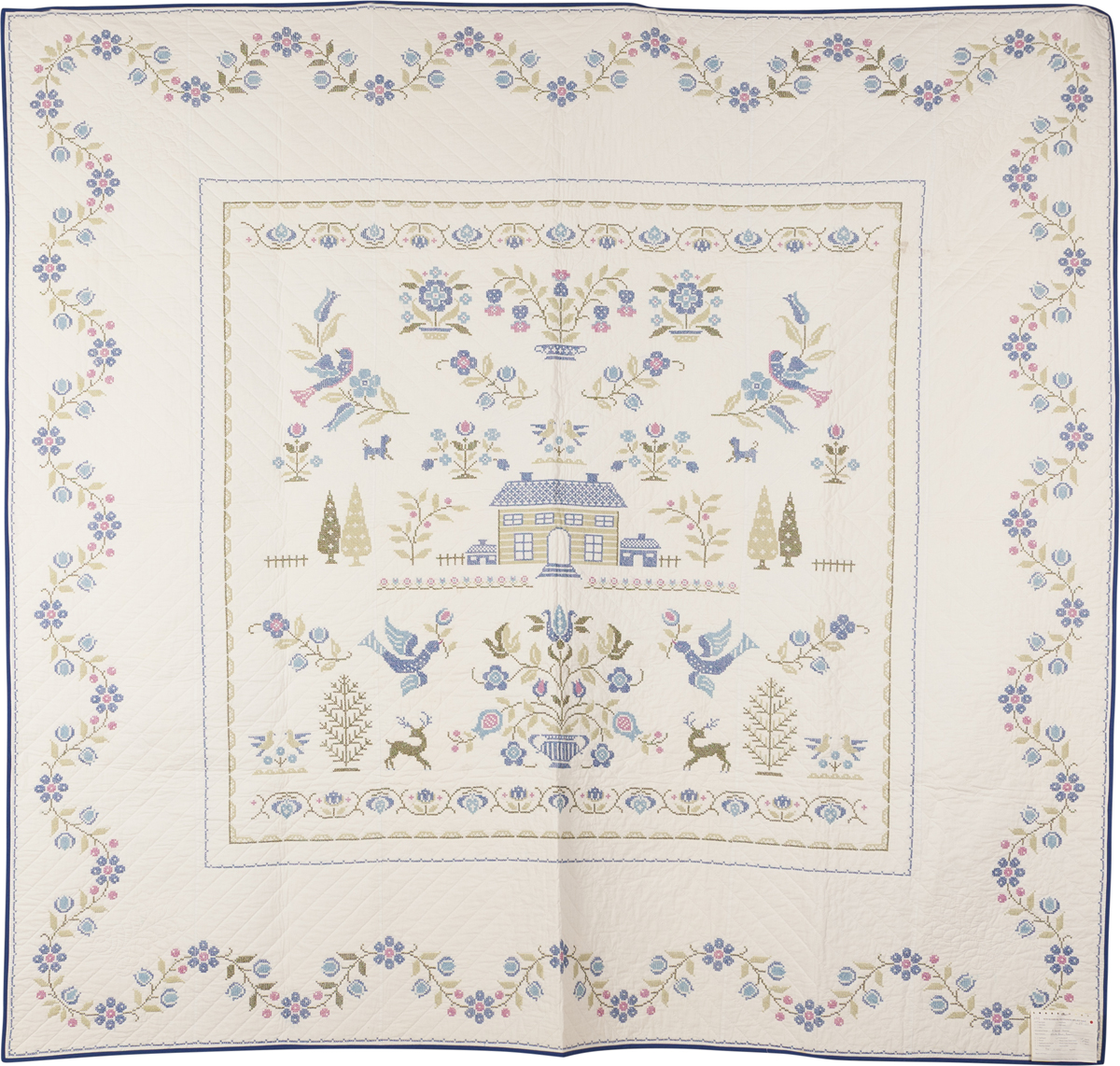 Quilted by:
Four Corners Quilters' Guild
Donated by:
,

Four Corners Quilters' Guild

Story
The cross-stitched quilt top was donated to the Four Corners Quilters' Guild by a retired librarian. She had purchased the cross-stitched top in about 1968 for something to work on during her daily bus commute to work in Chicago.
While going through some boxes, she came across the completed top and her dear friend thought it was too good to throw out or donate as is. Her friend suggested to donate it to the Quilters' Guild, knowing it would be put to good use. After some discussions, it was decided to hand quilt the top and donate the quilt to the New Hamburg Mennonite Relief Quilt Sale after our Spring Quilt Show in 2018. This beautiful quilt will be loved by a new family and the money raised from it will help a family in need.
Quilting method:
Hand quilted
Construction:
Hand Embroidered
Primary colours:
Blue, Rose, White
Batting material:
80%/20% Cotton/poly