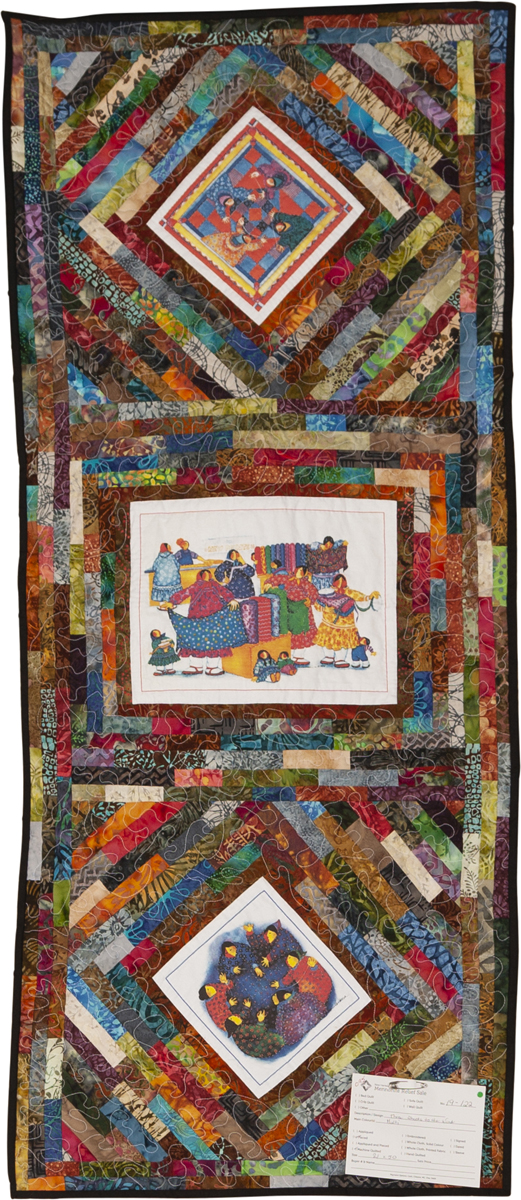 Designed by:
Barbara Lavallee
Quilted by:
Donna & Erin Ziegler
Donated by:
,

Donna Ziegler

Story
Printed mini panel (from original artwork by Alaskan artist Barbara Lavallee) was purchased at New Hamburg Thrift Store.
Since the theme of the panel was quilters and fabric shopping, I decided to go with every colour of batik fabric scrap I could source and use in the creation of this wall quilt. I wanted to show both types of quilting - hand on the mini panels and machine quilting on the pieced fabrics.
Primary colours:
Multicoloured
Lining material:
Poly-Cotton
Batting material:
100% Cotton