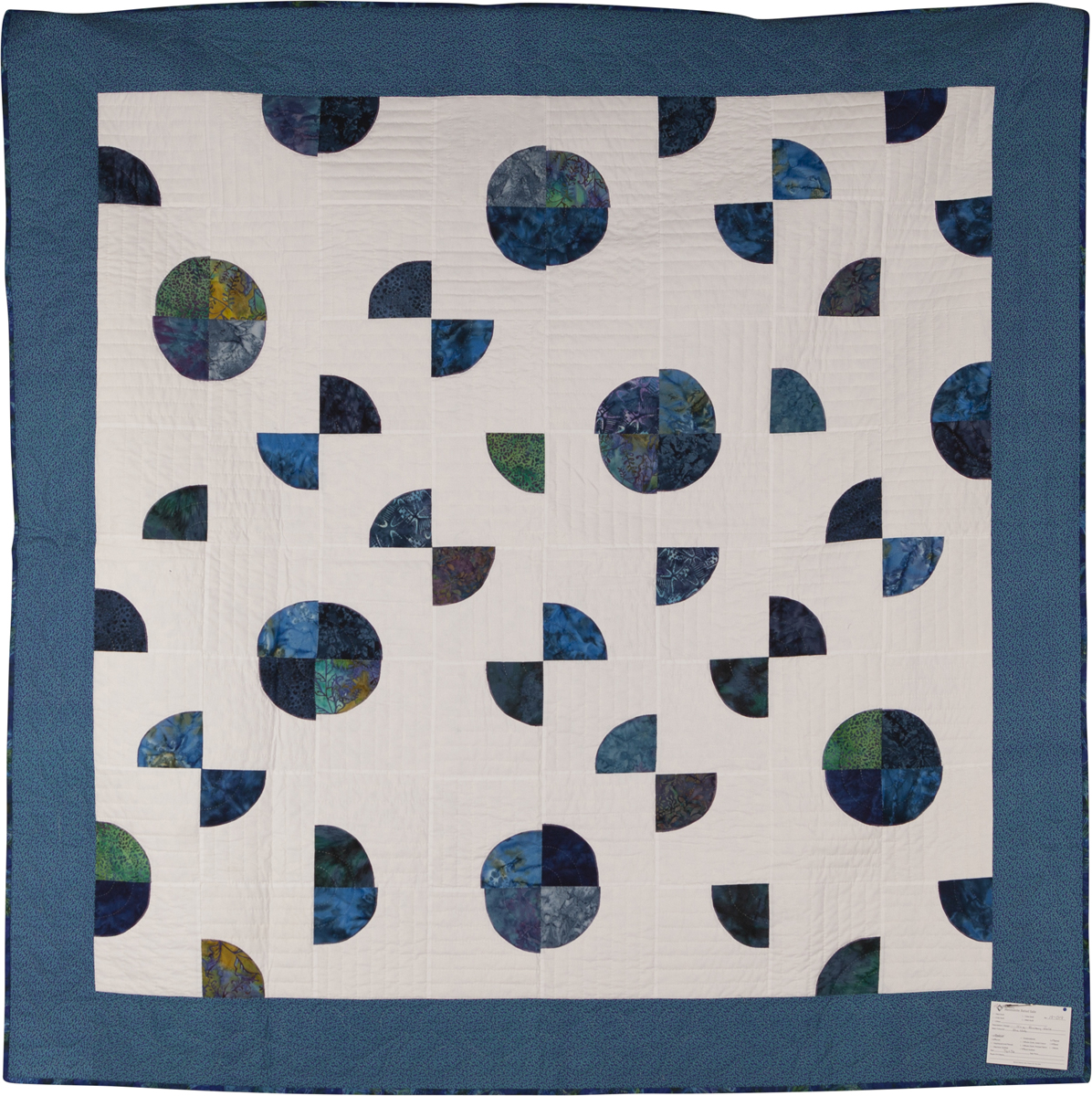 Designed by:
John Kubiniec
Quilted by:
Wanner Mennonite Church
Donated by:
,

Connie Schiedel-Mader

,

Joyce Richardson

Story
I found these beautiful batik blue and white Kona Cotton blocks in a bag of material I bought at a thrift store. I thought if someone went to all that trouble to make them, I needed to do something with them. I found an idea online by John Kubiniec of Big Rig Quilts and even though his blocks had more to them, I tried to use the same placement. Joyce had the perfect complementary fabric in her stash for the border and binding and we used a cozy blue and white paisley flannel for the back.
Quilting method:
Hand quilted
Primary colours:
Blue, White
Lining material:
Flannelette
Batting material:
80%/20% Cotton/poly