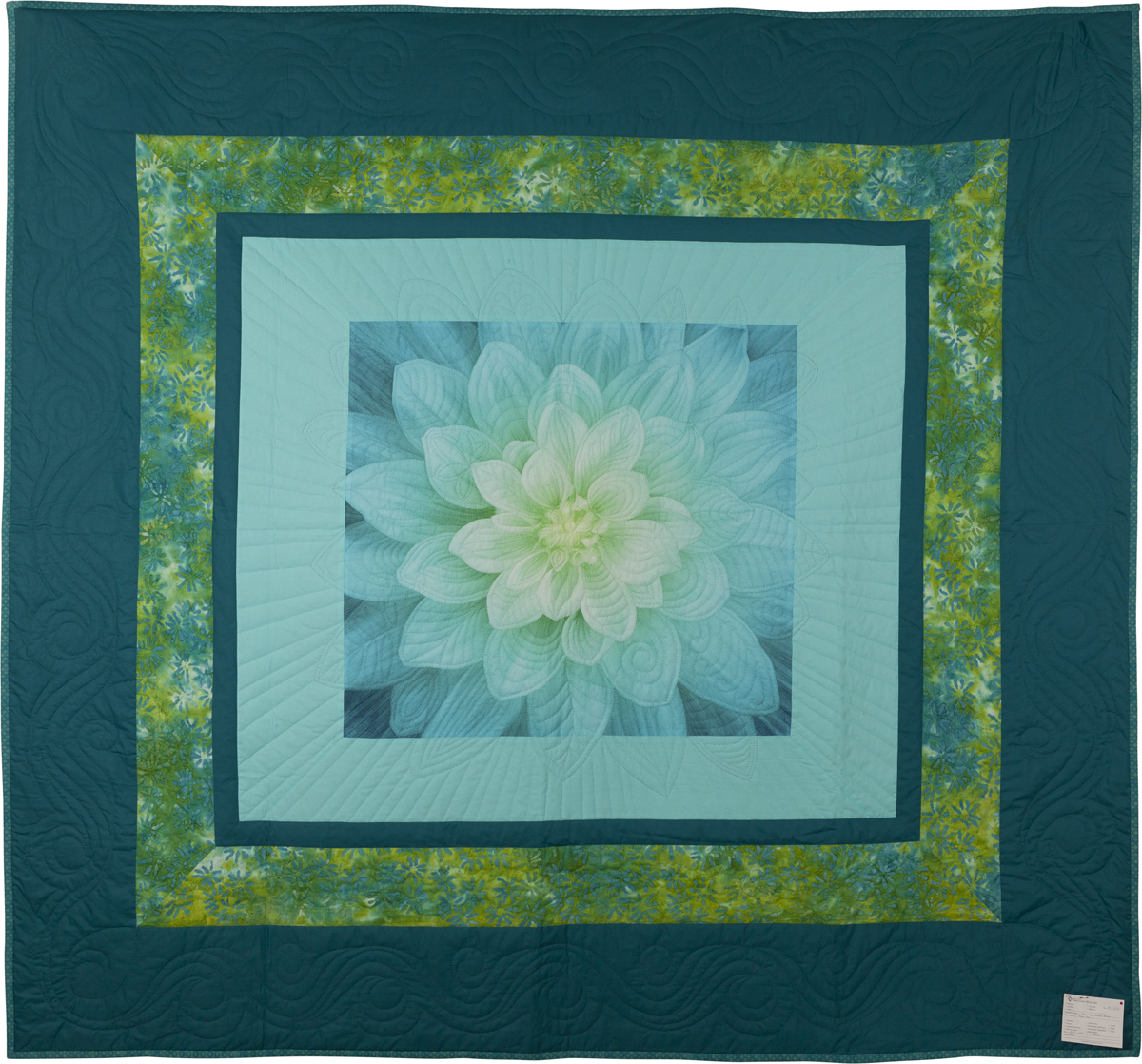 Designed by:
Jeanie Sumrall Ajero
Quilted by:
Ardys Becker, Marcella Martin & Elsie Flaming
Donated by:
,

Ardys Becker

Story
My daughter and I were looking for an idea or non-traditional pattern for a bed quilt. While in a quilt shop we noticed the "Dream Big" flower panel on the wall. Sharla said, "Mom, wouldn't that make a lovely quilt?" So we bought the panel, extended the design and added borders to create a queen-sized quilt.
Quilting method:
Hand quilted
Construction:
Pieced, Printed Whole Cloth
Primary colours:
Aqua, Green
Batting material:
100% Polyester