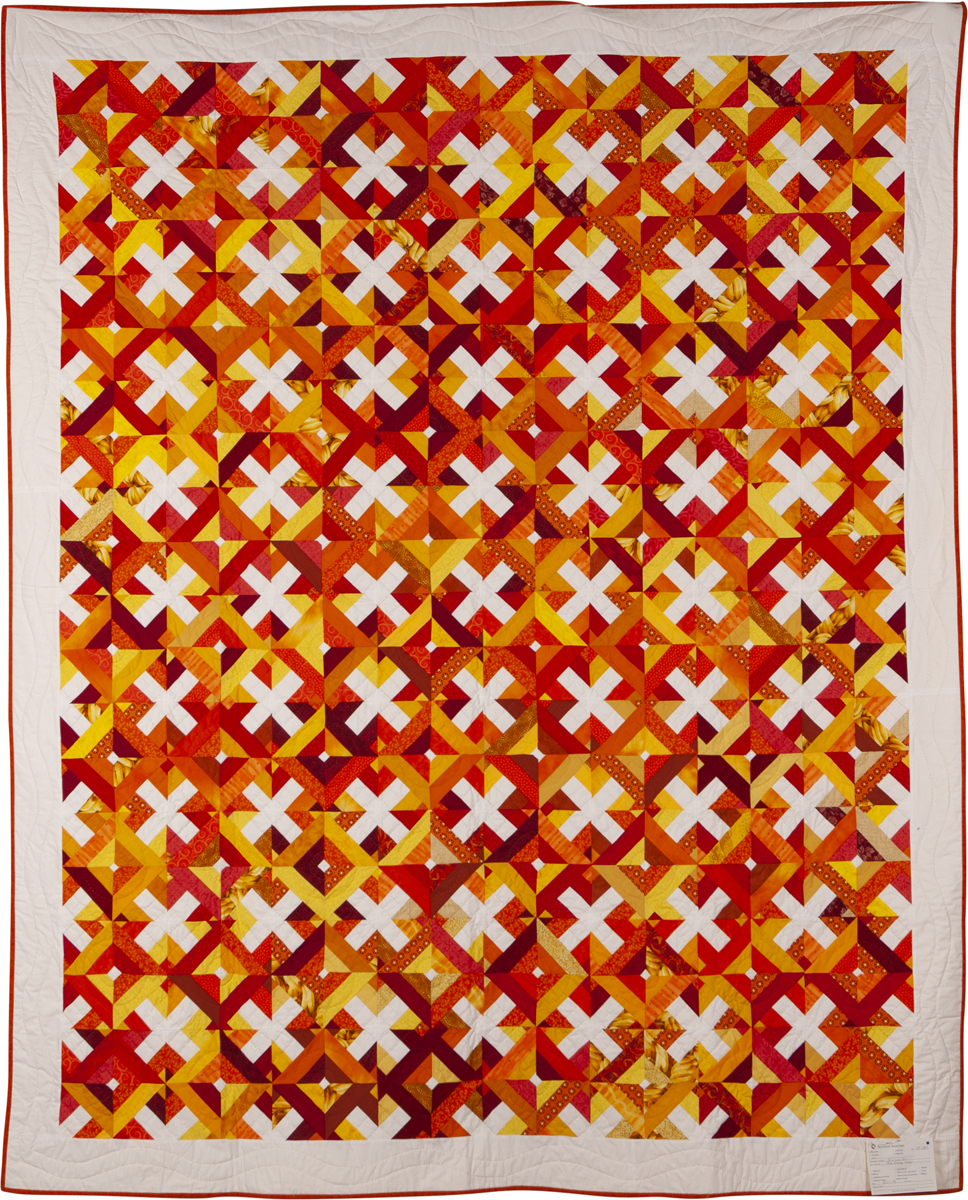 Quilted by:
Conrad Grebel University College
Donated by:
,

Conrad Grebel University College

Story
This is the third quilt made by the living, working and studying communities at Conrad Grebel University College. It's the brightest one we have made so far - the sunburst colours gave energy to everyone involved. In the fall, staff, faculty, students and visitors donated fabric, cut to size and pieced the blocks for this "3 Dudes" quilt that we are calling "X's and O's". At the beginning of the winter school term, it was set up in the library to be quilted by whoever stopped and had time to put in stitches. All were welcome to participate in the process - beginners who had never touched a sewing machine or threaded a needle to experts. We hope you like it!
Quilting method:
Hand quilted
Primary colours:
Orange, Red, Yellow
Quilt material:
Poly-Cotton
Batting material:
80%/20% Cotton/poly