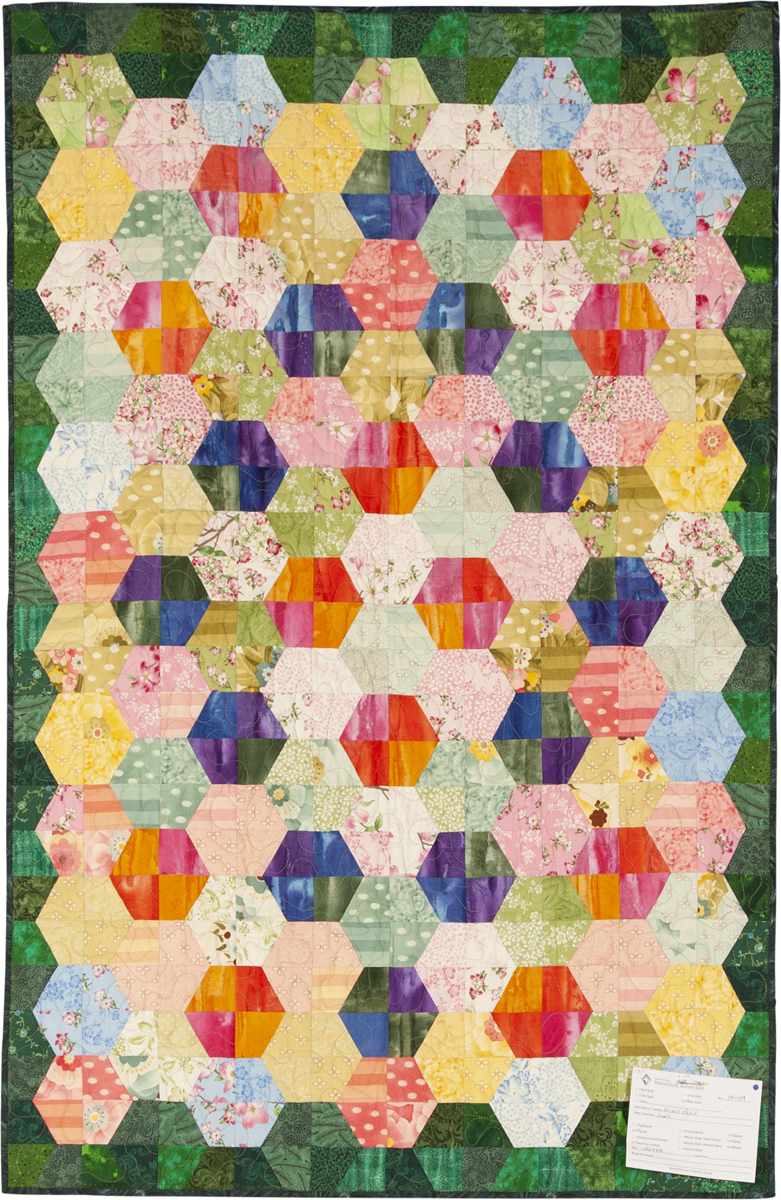 Designed by:
Karen Montgomery for Quilts and More
Donated by:
,

Henny Bremer

,

Linda Peel Devitt

Story
This quilt started with three packets of nickels (5" squares), part of a large donation of fabrics given by Linda Peel Devitt of Oakville Sewing Center, to be used for the making of Relief Sale quilts.
Being a miniature quilt maker, I had visions of cutting these nickels into teeny-tiny patches. But after considering and rejecting many designs, I finally realized that these particular fabrics would be more suitable for large patches, not small ones.
Hexagons seemed like an interesting shape and I remembered seeing a quilt pattern using this shape divided into four, instead of the usual three or six. As I sketched, everything fell into place. The numbers all worked - number of nickels, number of colours, number of darks, number of lights. What was needed matched what was on hand almost exactly.
Excited now, I drafted a template and made the quilt, though I felt guilty for using such large patches.
Then, when I looked up the pattern to credit the designer, I was surprised to find that my pattern piece was less than half the size of that in the original. My patches were small after all.
Quilting method:
Machine quilted
Primary colours:
Multicoloured
Batting material:
100% Cotton