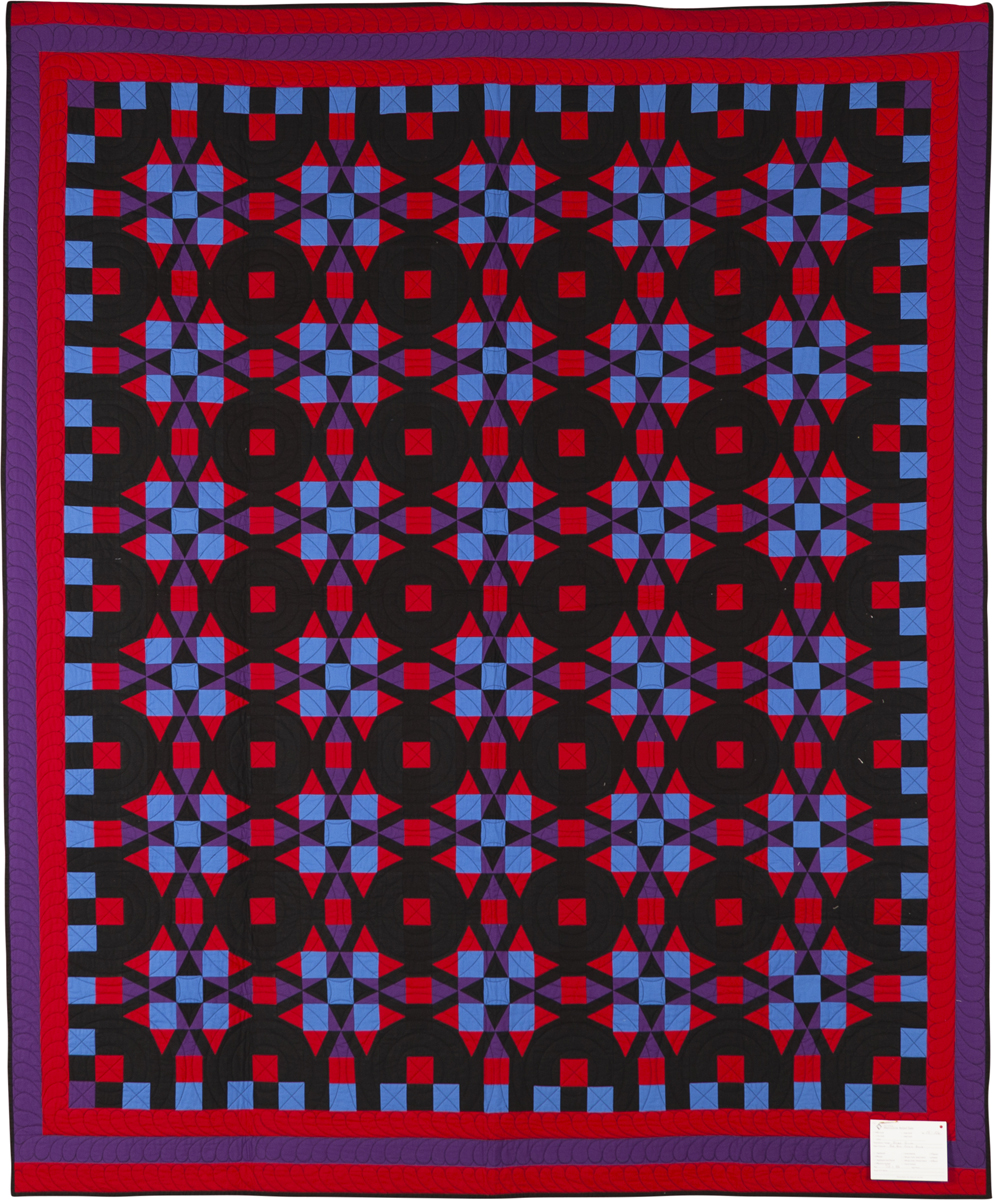 Designed by:
Diann Logan, adapted by Connie Brocken-Anderson
Quilted by:
Creative Sisters Quilt Studio
Story
A smaller, similar quilt called "Simply Amish" was pictured in "Quilt Mania" magazine #74. The pictured quilt, made by Connie Brocken-Anderson had been shown at the festival of quilts in Birmingham, UK in 2009. From the little picture in the magazine I deconstructed the pattern and made the quilt. Upon completion, I wanted to know more about the origin of the pattern. Through the internet, I tracked down Connie Brocken-Anderson at the Canadian embassy in The Hague, Netherlands. She informed me of the original pattern called "Rocky Mountain Brides quilt" by Diann Logan featured in her book "Designs For Patchwork, Birmingham, Alabama 1987".
Quilting method:
Machine quilted
Primary colours:
Black, Blue, Purple, Red
Batting material:
100% Cotton