May All Your Blessings Flow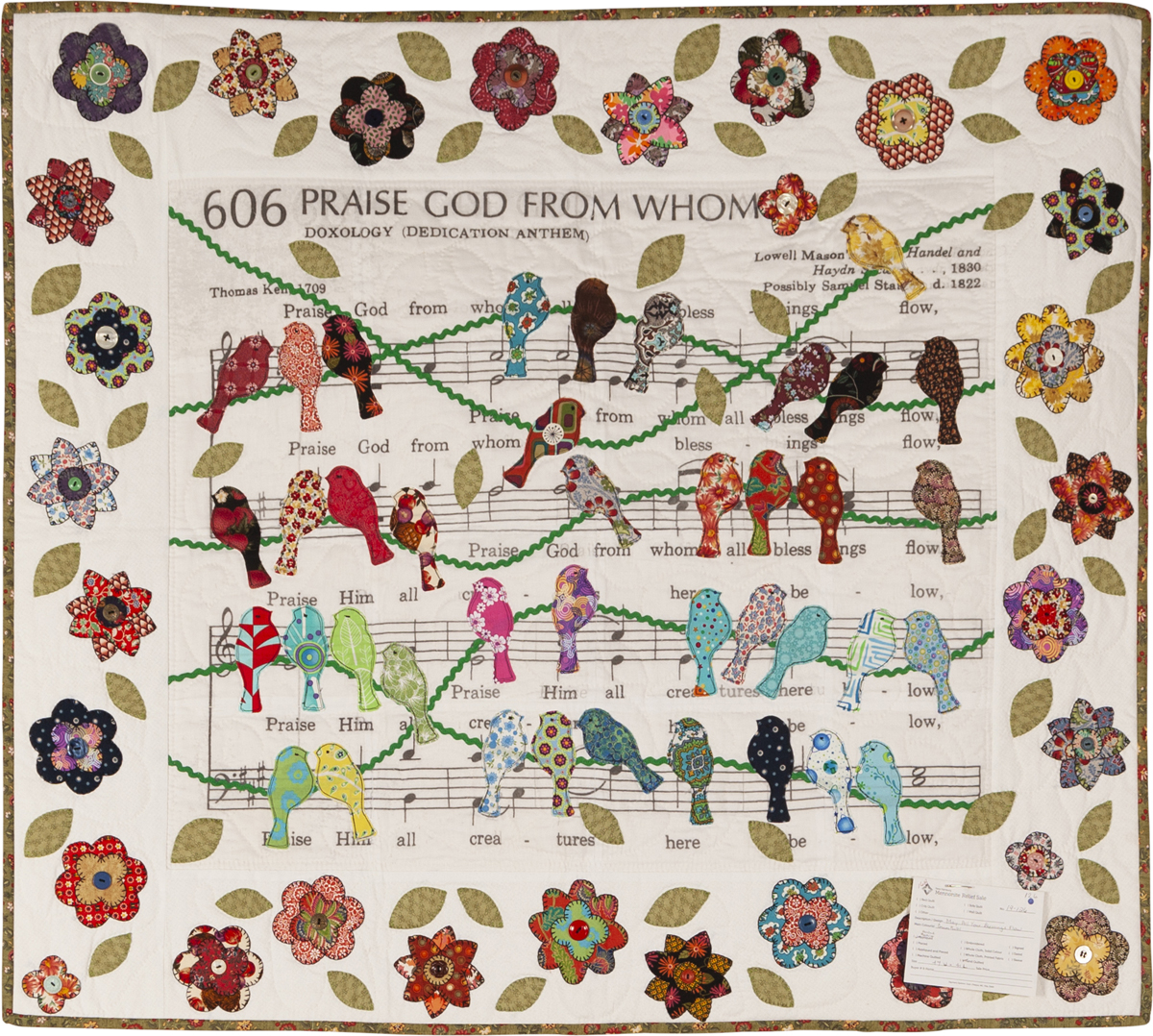 Designed by:
Cecilia Koppmann
Quilted by:
Connie Mader & Joyce Richardson
Donated by:
,

Joyce Richardson

,

Connie Mader

Story
This quilt was inspired by a quilt called 'Birds' by Cecilia Koppmann that was making its way across social media. Joyce was keen on doing some hand applique and embroidery so we added a border to the original design. Using plenty of interesting fabrics from our stashes we cut out the birds and flowers. Joyce blanket stitched the flowers and embellished them with vintage buttons. The original quilt used a music fabric from Ikea but we thought it would be fun to use 606. Connie printed the song enlarged (no copyright permission needed. It's in the public domain!) onto fabric and sewed the pieces together. She then added the rick rack and machine appliqued the birds. It was then hand quilted and bound.
#MayAllYourBlessingsFlow
#MennoniteAnthem
#606Hymn
Quilting method:
Hand quilted
Construction:
Hand Appliqued, Hand Embroidered, Machine Appliqued, Other, Pieced
Primary colours:
Multicoloured, Green, White
Batting material:
80%/20% Cotton/poly