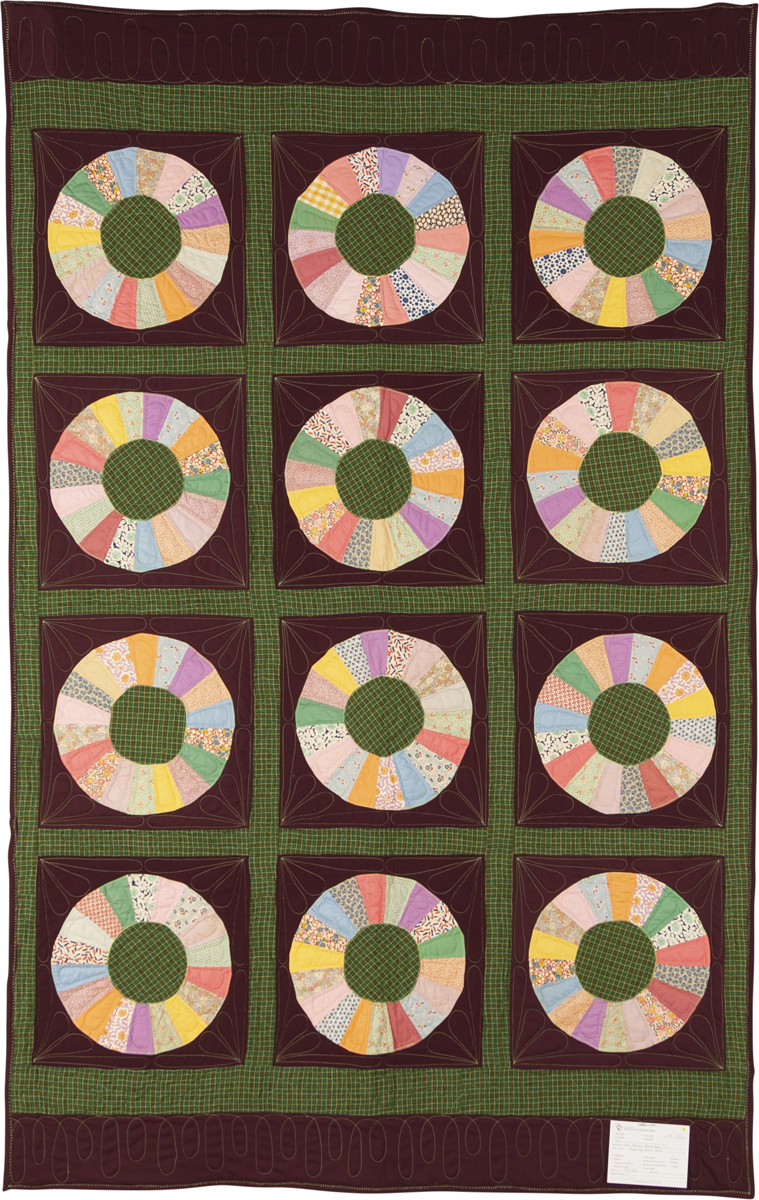 Quilted by:
Alfretta Vanderheyden
Donated by:
,

Alfretta Vanderheyden

Story
I purchased these Dresden Plates at the craft tent at the MCC New Hamburg Auction. The points were frayed, uneven and in some cases missing. So I decided on the beach ball pattern. Then I thought I would make a multi-era quilt. The beach balls are vintage cotton which are centered on crimpoline blocks. The sashing is wool.
Quilting method:
Machine quilted
Primary colours:
Multicoloured, Burgundy, Green
Batting material:
100% Cotton