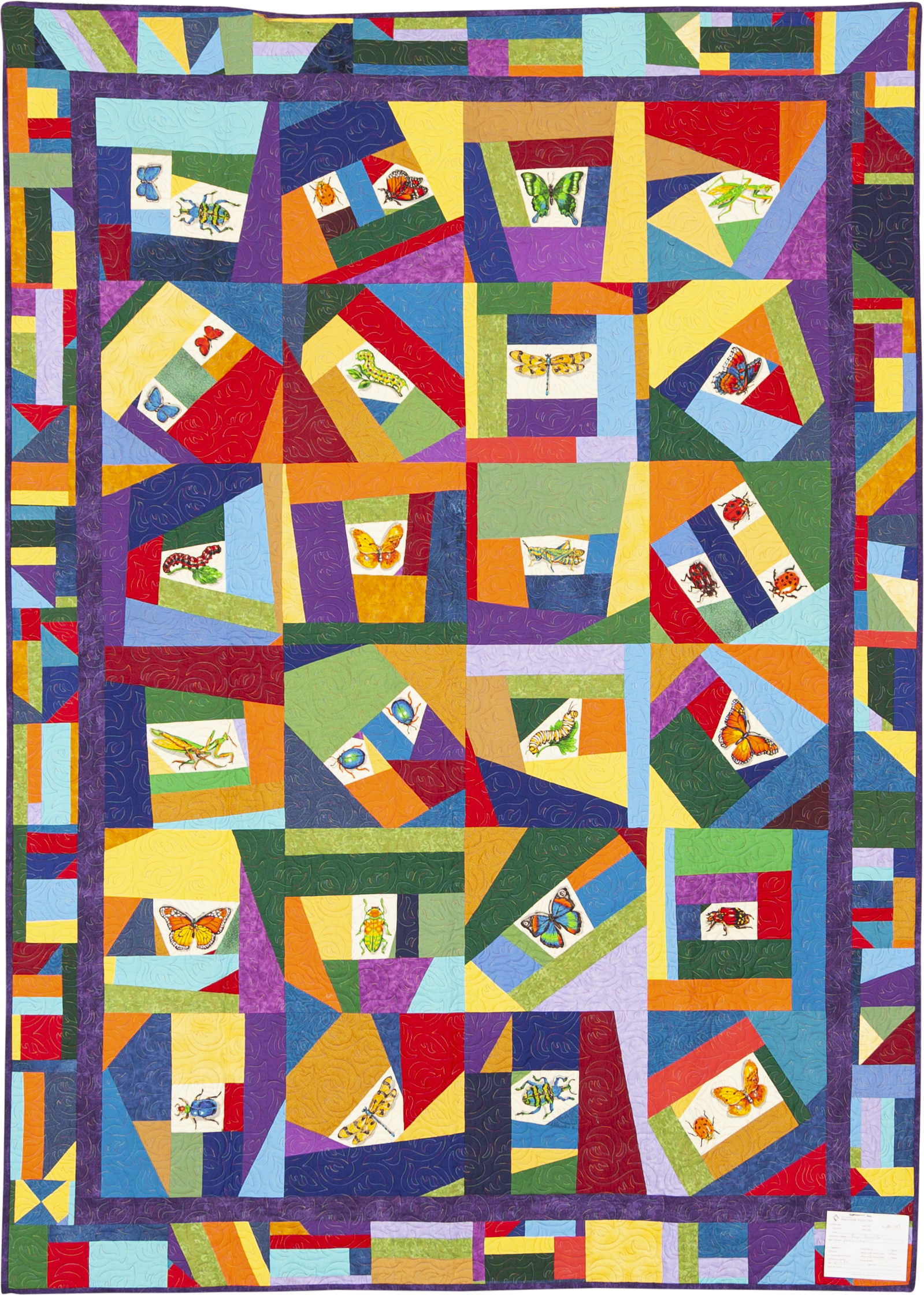 Designed by:
Colleen Grotke
Quilted by:
Creative Sisters Quilt Studio
Donated by:
,

Sylvia Kalmar

Story
I didn't know what to do with a piece of fabric that had all these lovely bugs on it. Until I came across this design in a magazine, 'Quilting Quickly'. The design was made by Colleen Grotke.
I enjoyed using all the colours but most of all I began thinking about the bugs themselves. Decades ago I remember more butterflies, the sound of cicadas and the chirps of crickets and how comforting it was. In the past few years because of climate change the silence is disturbing.
Quilting method:
Machine quilted
Primary colours:
Multicoloured, Purple
Batting material:
80%/20% Cotton/poly