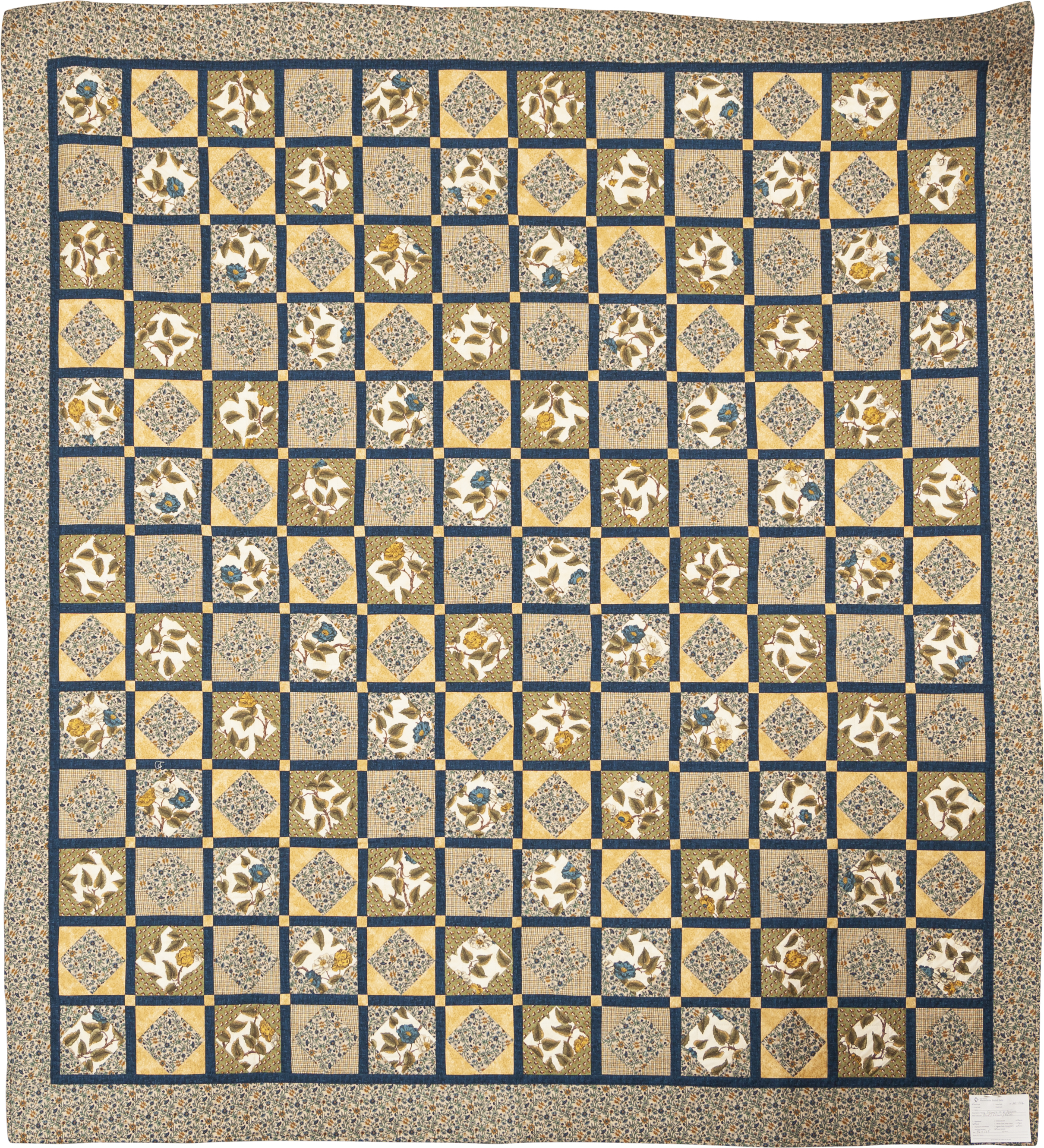 Quilted by:
Arlene Martin
Donated by:
,

The Estate of Mary Karen Gosselink

Story
Some fabric from the estate of Mary Karen Gosselink was donated to MCC. It was a fun challenge to work with the fabric available and choose a pattern that would complement the fabric. Final sale price $725.
My hope is that this quilt would honor the memory of Mary Karen and bless the work of MCC.
Quilting method:
Hand quilted
Primary colours:
Blue, Gold, Green
Batting material:
80%/20% Cotton/poly