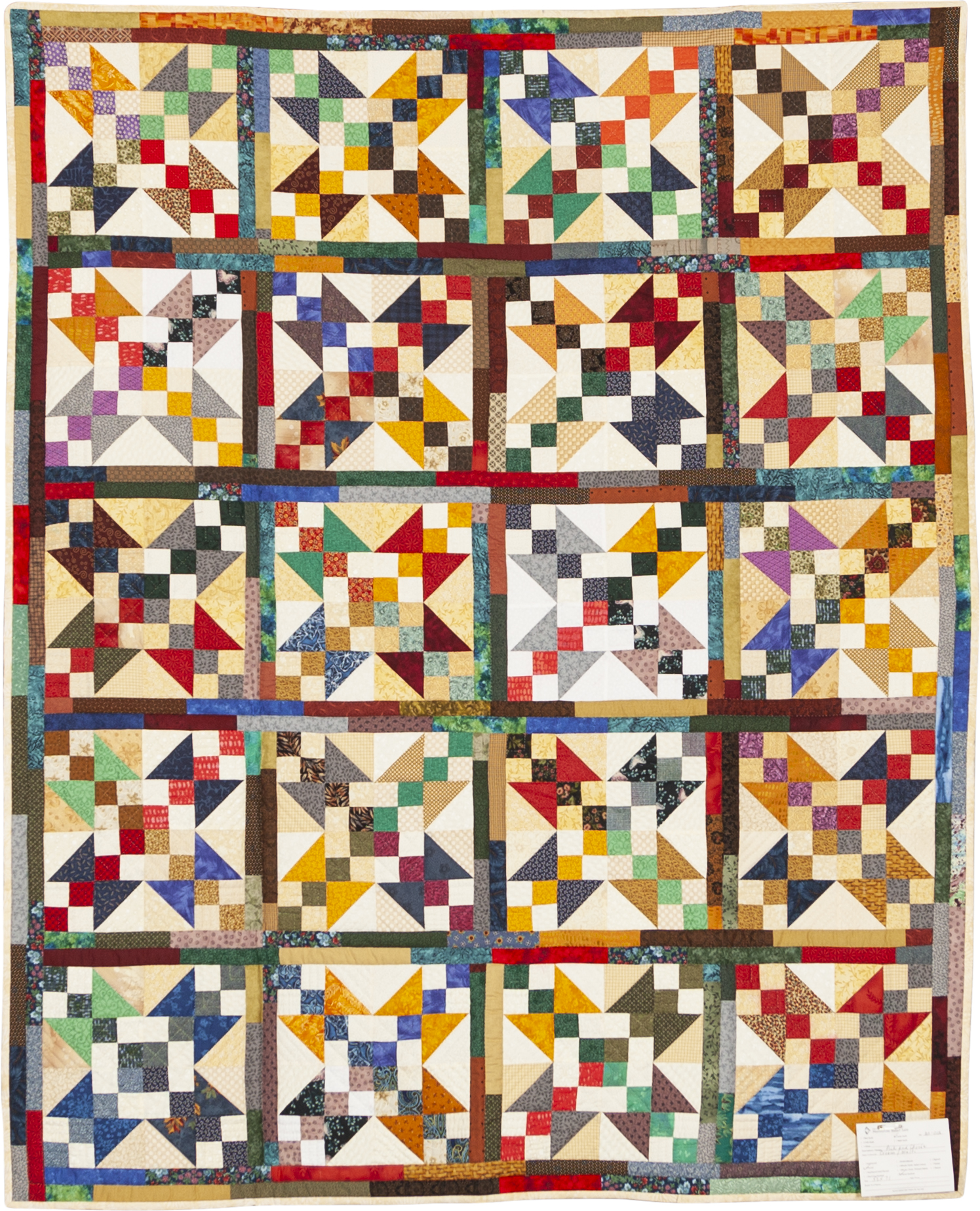 Designed by:
Carrie Nelson, Miss Rosie's Quilt Co.
Quilted by:
W-K United Mennonite Church
Donated by:
,

Gwen Van Netten

Story
I cut the pieces out over the years and was inspired by a guild meeting speaker who spoke about cutting scraps and sewing certain sizes. This quilt was on the cover of American Patchwork & Quilting, Jun 2009 - captioned "Sew Scrappy Stunning Quilts From Your Stash". Final sale price $525.
Quilting method:
Hand quilted
Primary colours:
Multicoloured, Cream
Batting material:
100% Polyester