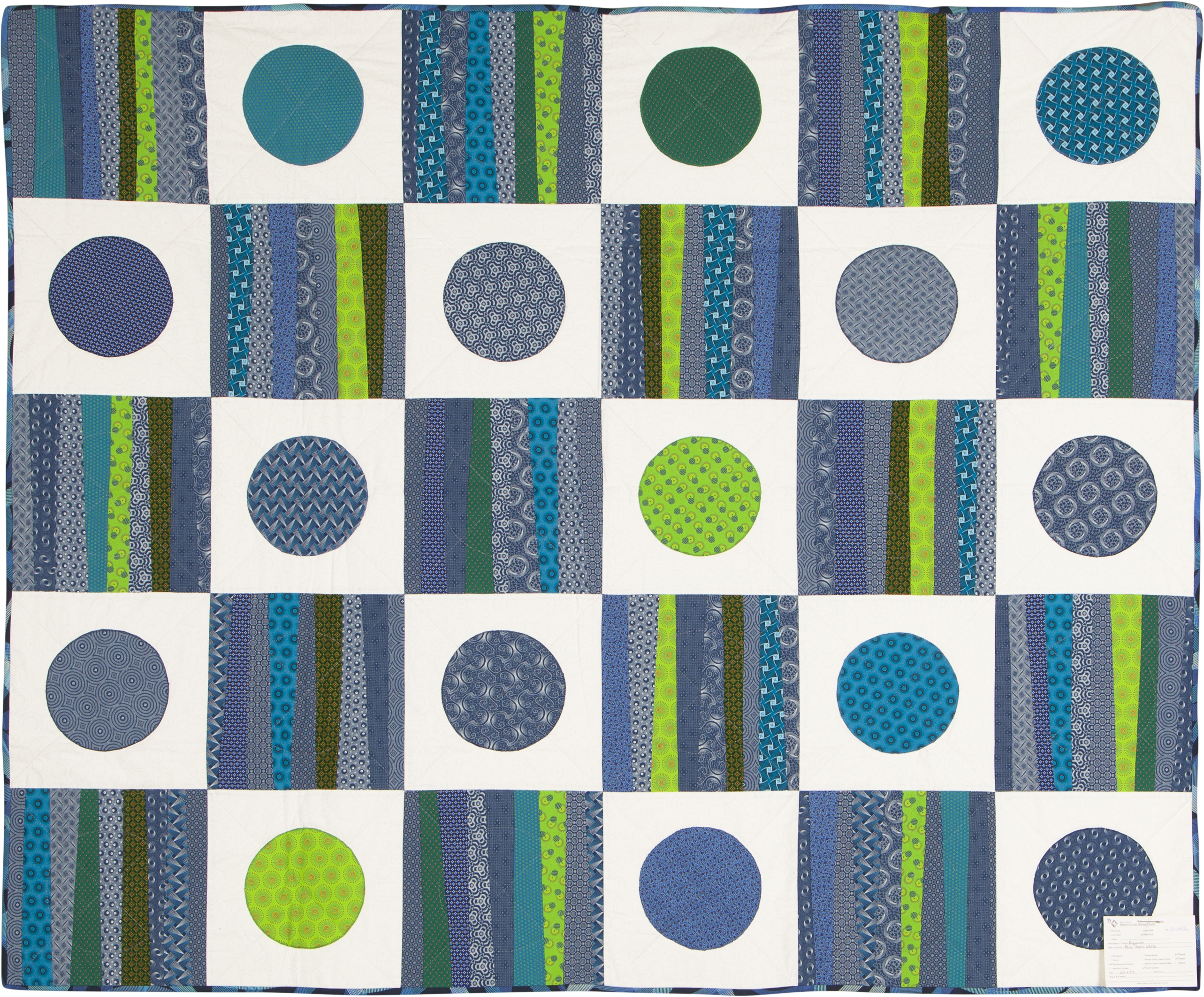 Designed by:
Celeste Compion
Donated by:
,

Ardith Frey

Story
Celeste Compion, who designed this quilt, named it 'Equinox', adding the following caption: "Is it Spring or Fall? It depends on which side of the equator you live. It is always both at the same time!" Celeste grew up in South Africa and later moved to Canada so she is very aware of connections between northern and southern hemispheres. Similarly, I think the MCC Sale also helps to connect us with other parts of the world.
This quilt, with its Seshweshwe fabrics, also connects me with Southern Africa where I lived for 6 years while working with MCC and where I used to buy the fabrics which are very popular with southern African women. After returning to Canada and discovering Celeste and her fabrics at a quilt show a number of years ago, I was immersed in nostalgia through the smell of the starch with which the fabrics are preserved and the beautiful colours. I was also hooked on this kit which I purchased from her through her Elora, ON based company, "Meerkat Trading" because I enjoy working with a whole variety of colours and designs of Seshweshwe.
I hope the purchaser enjoys this quilt with its rich colours as much as I did while piecing and quilting it. One word of caution: though the fabrics have been prewashed in hot water, the colours might still run into the white background. So if it must be washed, cold water is advised, along with air drying.
Quilting method:
Hand quilted
Construction:
Machine Appliqued, Pieced
Primary colours:
Blue, Green, White
Batting material:
100% Polyester