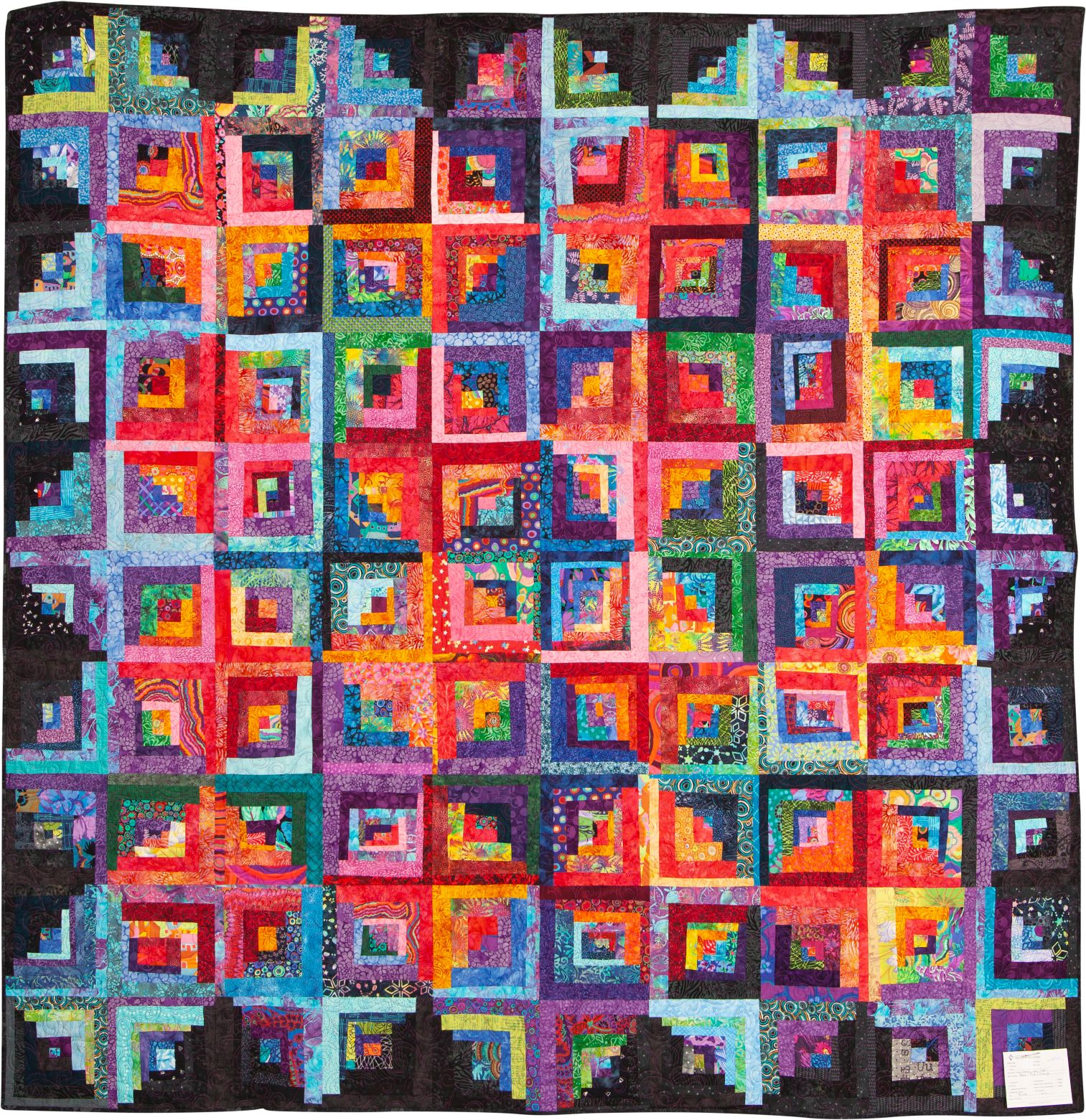 Quilted by:
Louise Hamilton, Purple Rooster Quilting
Donated by:
,

Louise Hamilton

Story
This was made in the 2020 pandemic. Many of the batiks in this quilt were the scraps left from cutting out masks. I mixed in some bright Kaffe Fassett fabrics for fun.
Many of the centres are very small because I don't like to waste anything! It was really fun to make.
Quilting method:
Machine quilted
Primary colours:
Blue, Orange, Pink