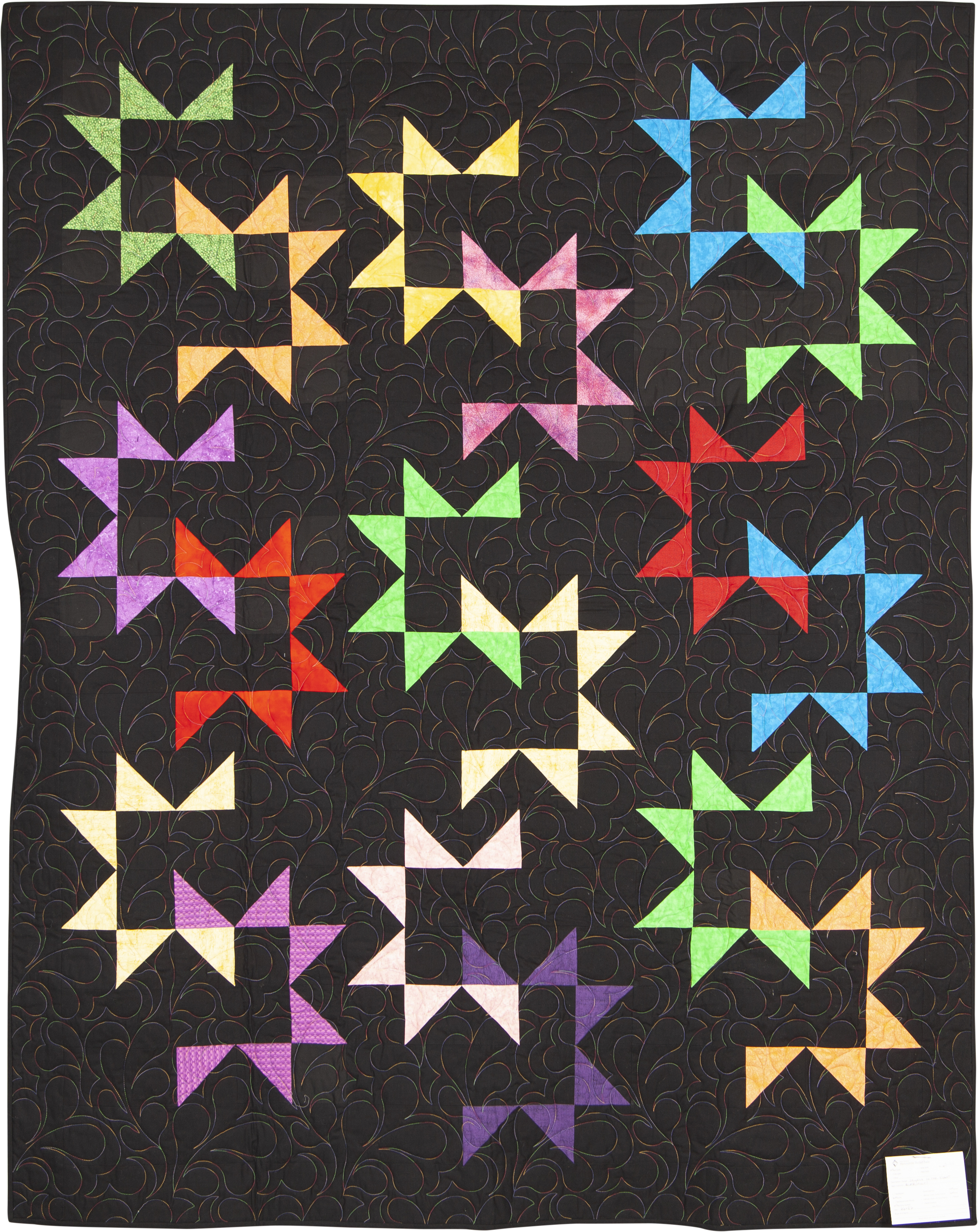 Donated by:
,

Widespreads, Owen Sound

Story
This quilt was made by a group o eight quilters who met twice a month. We call ourselves "Widespreads" because we live several miles apart from each other. Blocks were assembled as we met and Carol Banks, our resident "Long Armer", quilted it. We met again and sewed the binding by hand. Fabrics were donated by our members.
June Sparling, Owen Sound
Carol Banks, Owen Sound
Margeurite Juniper, Chatsworth
Joanne Miller, Owen Sound
Ruth Schroeder, Wiarton
Eleanor Griffith, Owen Sound
Kathryn Jarabek, Mallory Beach, South Bruce
We have donated many quilts over the years to your auction and made this one to continue to do so.
Quilting method:
Machine quilted
Primary colours:
Multicoloured, Black
Batting material:
100% Polyester