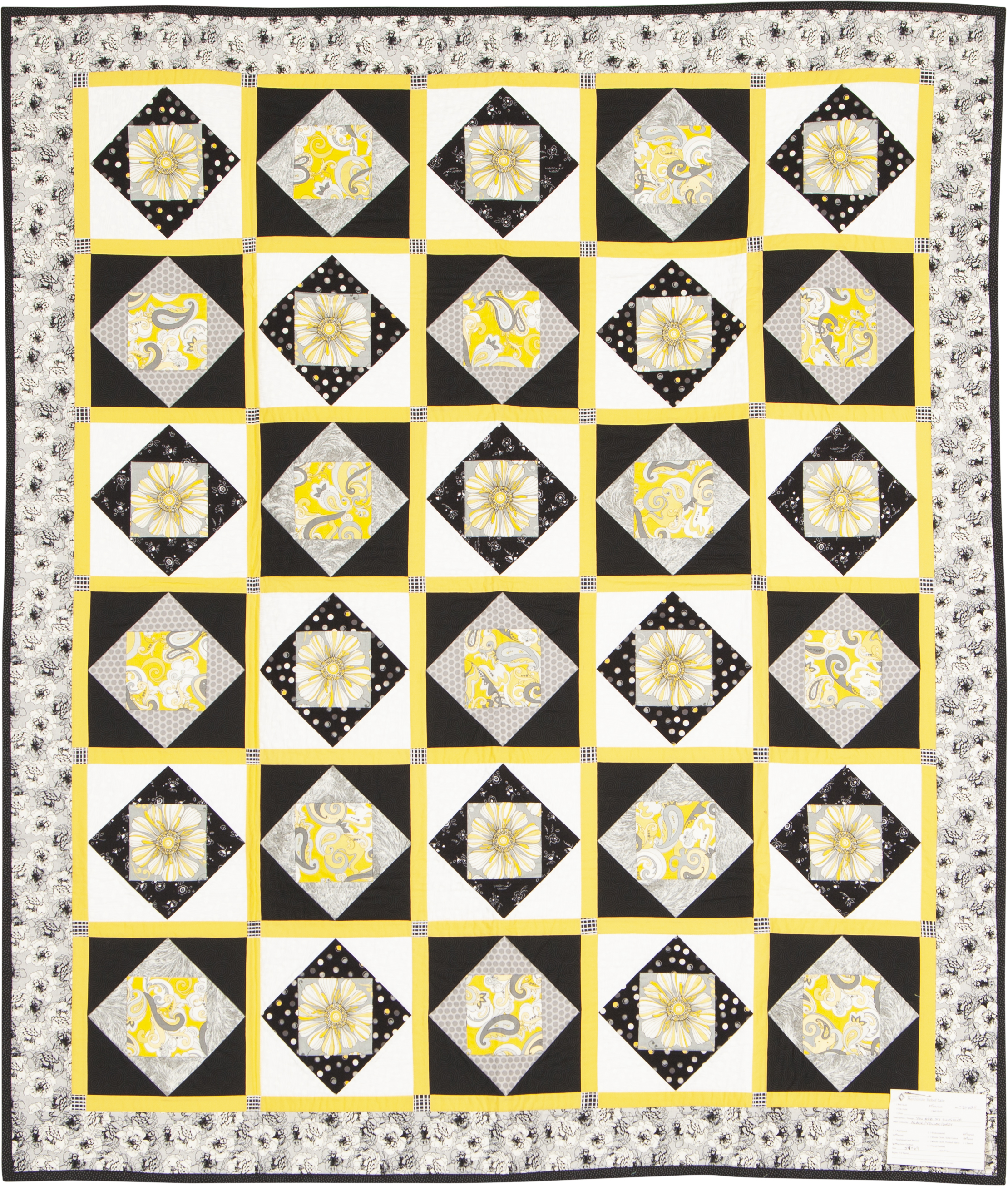 Donated by:
,

Karen Jantz

Story
The yellow and grey center square fabrics were given to me by a friend wo was 'de-stashing' so I added the black and yellow and more greys to make the economy blocks and the borders/sashing etc.
The quilt top sat for the last 20 months and I was encouraged to finish the quilt top for the NHMRS last month.
While I was "stitching in the ditch" i was reminded of the song that is both happy and sad, and one that my husband and I would belt out the chorus to - a country song that is probably the most recorded in its 80+ years since being written.
Quilting method:
Machine quilted
Primary colours:
Black, Grey, Yellow
Lining material:
Poly-Cotton
Batting material:
100% Polyester