Candlewick Wreaths - Vintage Quilt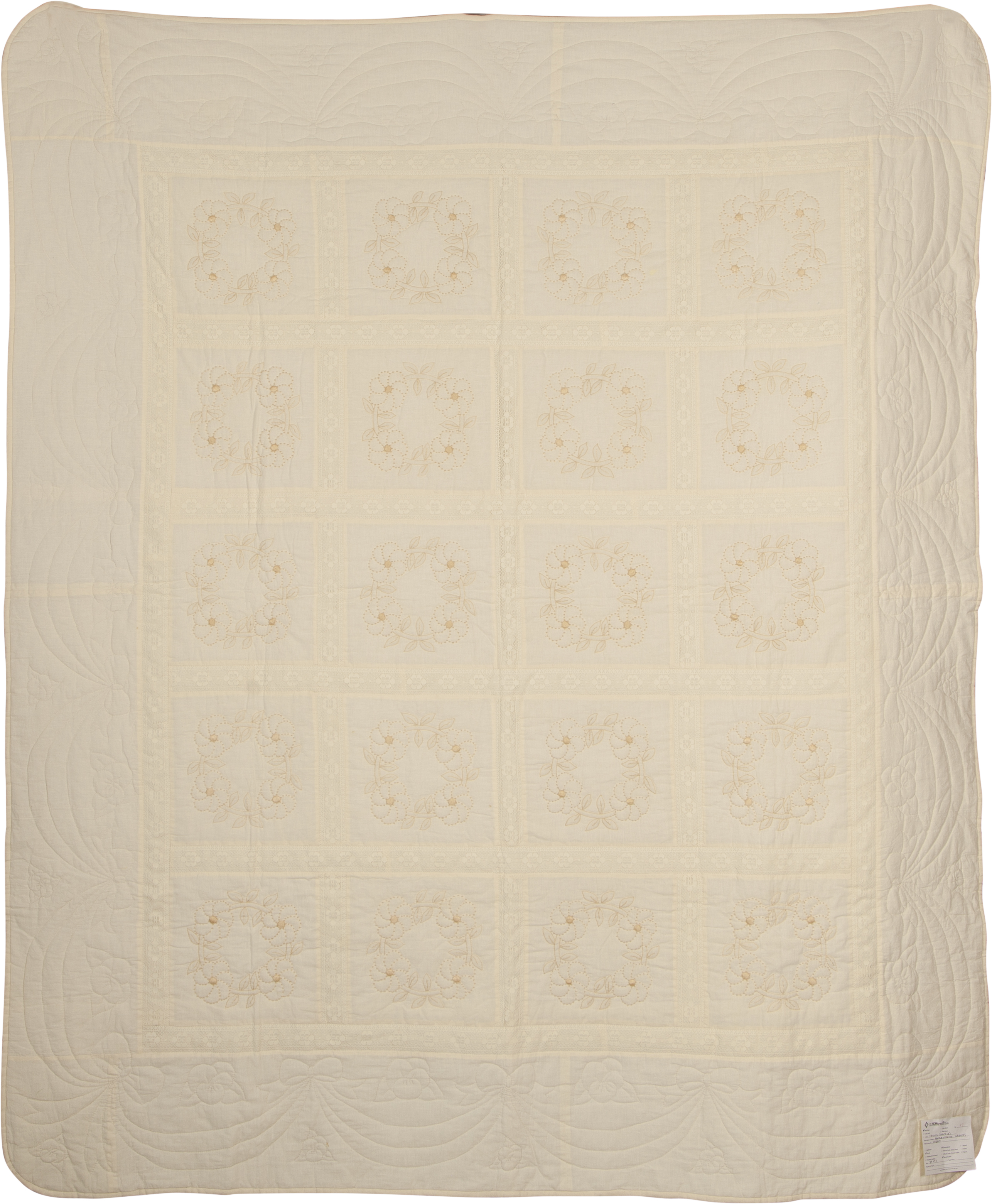 Donated by:
,

Florence Riehl

Story
I started this quilt years ago. It was to be a project to "pick up" and do in my leisure time. I worked at it in a fifteen to twenty year time span. I had seen a similar quilt put together with lace and thought I would sometime make one. It was one of my favourite quilts.
I used muslin cotton (had also made curtains to match) to make it. It fits a queen-sized bed but I used it with a dark green bed skirt, also trimmed with lace. It really looked lovely. It was always on my spare bed but, when the bed was to be used (rarely), I took it off and placed it on the quilt rack. The "fake" shams were used to just throw over the pillows when the quilt was used.
Quilting method:
Hand quilted
Construction:
Hand Embroidered, Pieced
Batting material:
100% Polyester