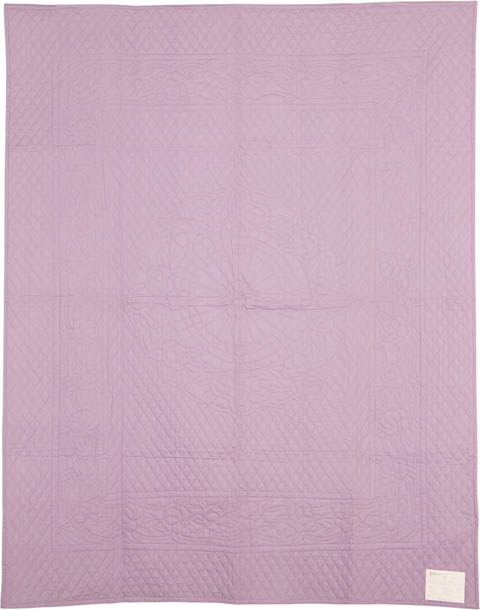 Quilted by:
Katherine Peters
Donated by:
,

Harold & Shelley Peters

Story
3 Quilts Made With Love
My mother quilted these quilts by hand on a frame my father built for her. She also quilted with a couple groups at the Kitchener Mennonite Brethren Church.
The patter was marked by hand using stencils by a friend of my mother's and all of the stitching is done by hand. My parents passed away in the 1990s and one of the things that was passed on to me was a cedar chest with several of Mom's quilts, more than we needed.
A most fitting tribute to my mom is to have these go to someone that can make use of them with the proceeds going to MCC.
Quilting method:
Hand quilted
Construction:
Whole cloth, solid colour
Primary colours:
Green, Purple
Quilt material:
Polyester
Lining material:
Polyester
Batting material:
100% Polyester