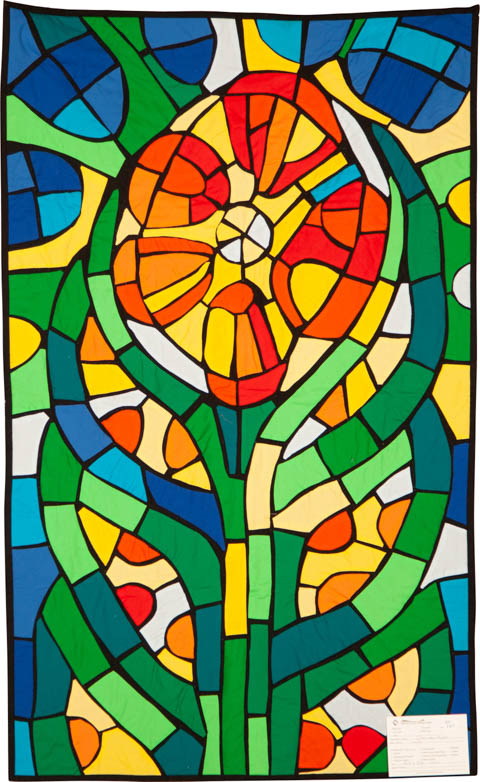 Quilted by:
Sara Cressman
Donated by:
,

Sara Cressman

Story
Since I was first a student at Conrad Grebel University College I found myself drawn to the beautiful stained glass windows that adorn the Grebel chapel. The colours are bright and vibrant. The changing angle of the sun highlights a different detail each time you view the windows so it feels like they are ever changing. The windows were designed by the late Nancy-Lou Patterson.
For the past few years I have imagined different ways to recreate the feelinf of the chapel windows. This past year, I decided that an applique quilt was the way to go. This was my first attempt with applique so I was not bound by any rules and let the improv nature of this project direct how closely it resembles the chapel windows.
This quilt reflects the flower section of the chapel stained glass windows.
Quilting method:
Hand quilted
Construction:
Hand Appliqued
Primary colours:
Black, Red, Yellow
Batting material:
80%/20% Cotton/poly