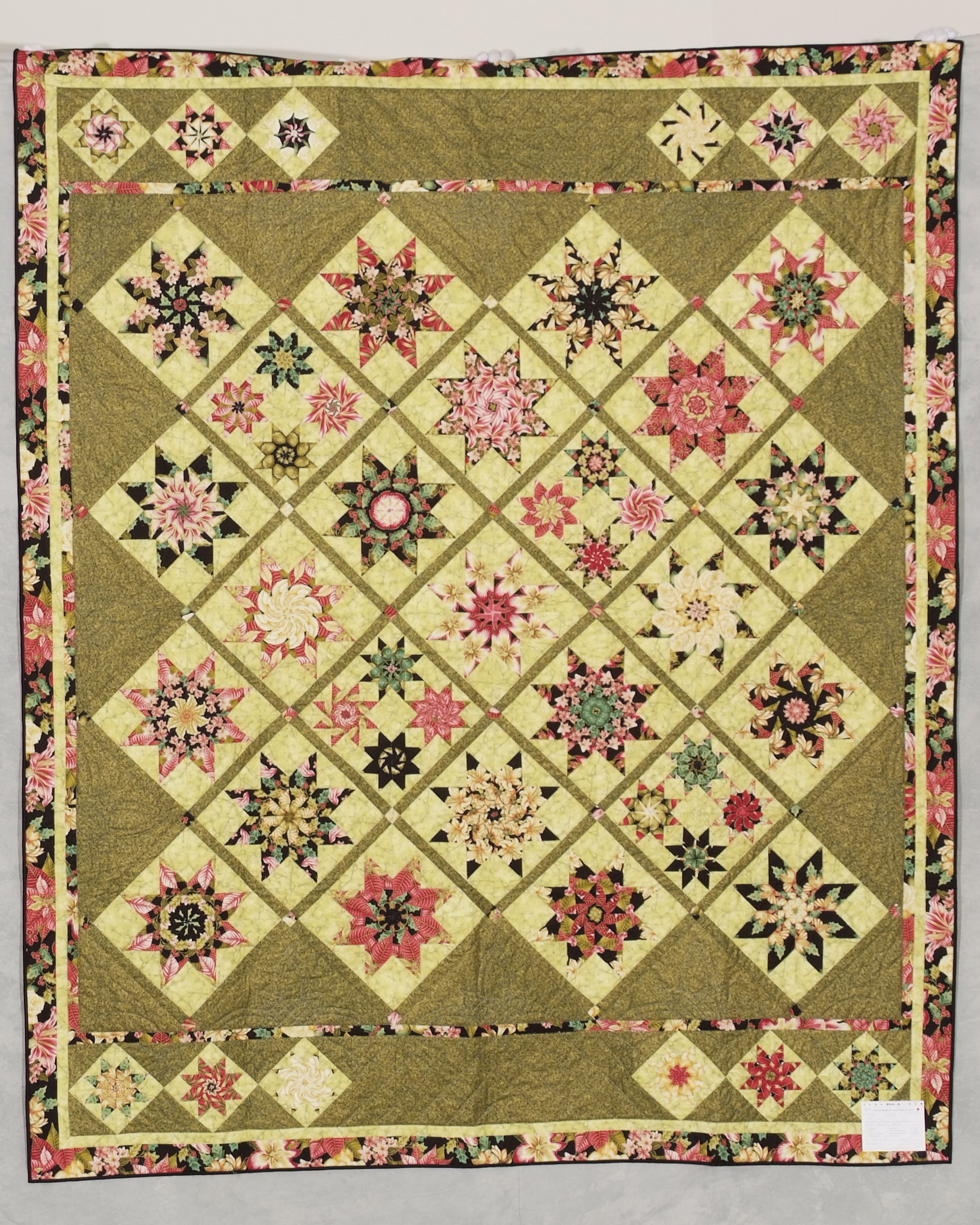 Quilted by:
Women of Hawkesville Mennonite Church
Donated by:
,

Women of Hawkesville Mennonite Church

Story
This is the cool stack and whack pattern. Creating the star blocks is so much fun because each one is different and the kalaidescope nature of them keeps us happy as we sew them. The Stack and Whack pattern the quilt makers used is by Bethany S. Reynolds. Designing the layout and combination of materials was done by Julene Fast. Sewing all the many seams, cutting all the fabric needed and pressing any seams that needed them was done by many women (all attending Hawkesville Mennonite Church) gathered together o a day of quilt piecing. It was a pleasant day and the quilt top was completed in one day.
Quilting method:
Hand quilted
Primary colours:
Green, Red
Batting material:
80%/20% Cotton/poly