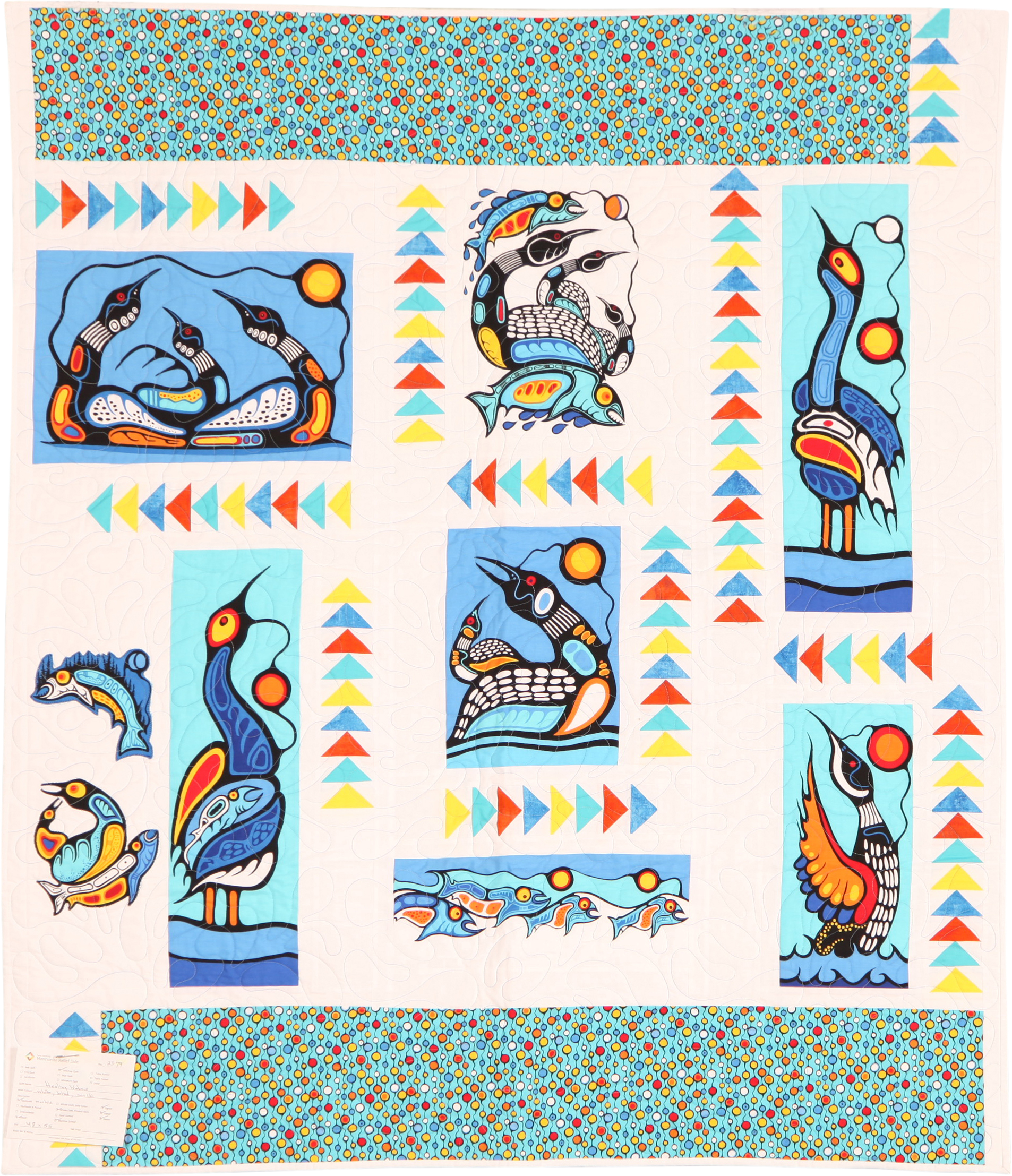 Designed by:
Mark Anthony Jacobson
Quilted by:
Quilting by Design
Story
I was intrigued by the beautiful, boldly coloured Indigenous Art of the prints purchased in Stratford, Ontario. The design of the flying geese through creates a flow, like water, through all the separate designs.
The top and bottom border symbolize water connecting the entire design.
Quilting method:
Machine quilted
Construction:
Machine Appliqued, Pieced, Printed Whole Cloth
Primary colours:
Multicoloured, Blue, White
Batting material:
100% Cotton