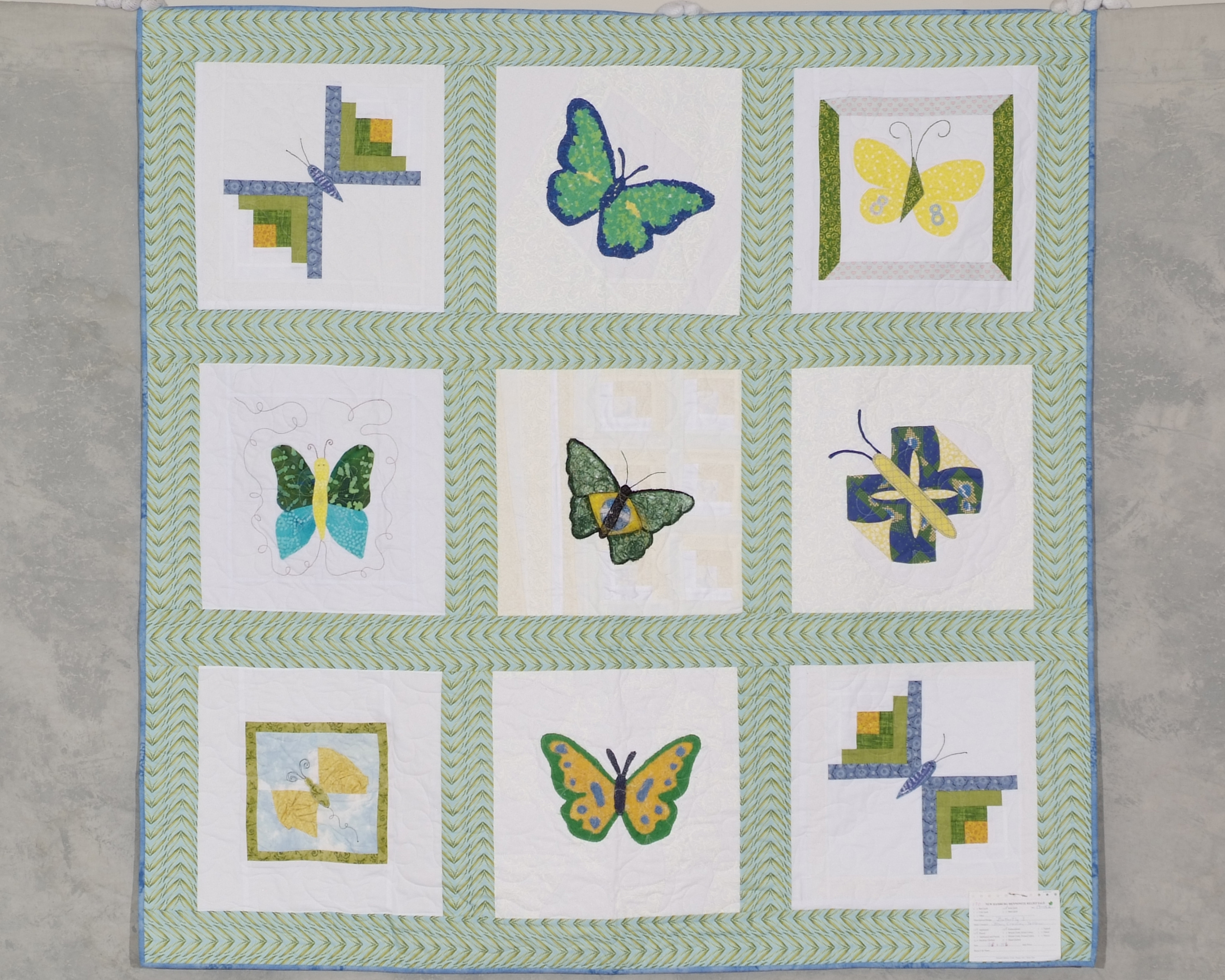 Quilted by:
Ana Paula Brasil
Donated by:
,

Ana Paula Brasil

Story
Name: BBSW-10
Blocks / Designed by: Ana Paula Brasil, Edneia Coletta, Conceiçã0 S. Soares, Janethy Carvalho, Maria E. O. Barbosa, Rita de Cassia M. Kato and Walma Ramos
Project: Brazilian Butterflies Saving the World
Artist Ana Paula Brasil created a project called Brazilian Butterflies Saving the World, which encouraged her Brazilian friends and students to donate quilting blocks with butterflies representing the colours of the Brazilian flag. The butterflies later were carefully matched together to form a unique and exquisite piece of art. Ana Paula had this inspiration after visiting the NHMRS event on 2016, which made her fall even more in love with quilting and the impact it has on people's lives.
The project received over 150 blocks! Ana Paula dedicated 40 straight days to designing, sewing, and quilting the blocks one by one. Each stitch carries her love and passion!
Quilting method:
Machine quilted
Construction:
Hand Embroidered, Machine Appliqued, Pieced
Primary colours:
Blue, Green, Yellow
Batting material:
100% Cotton