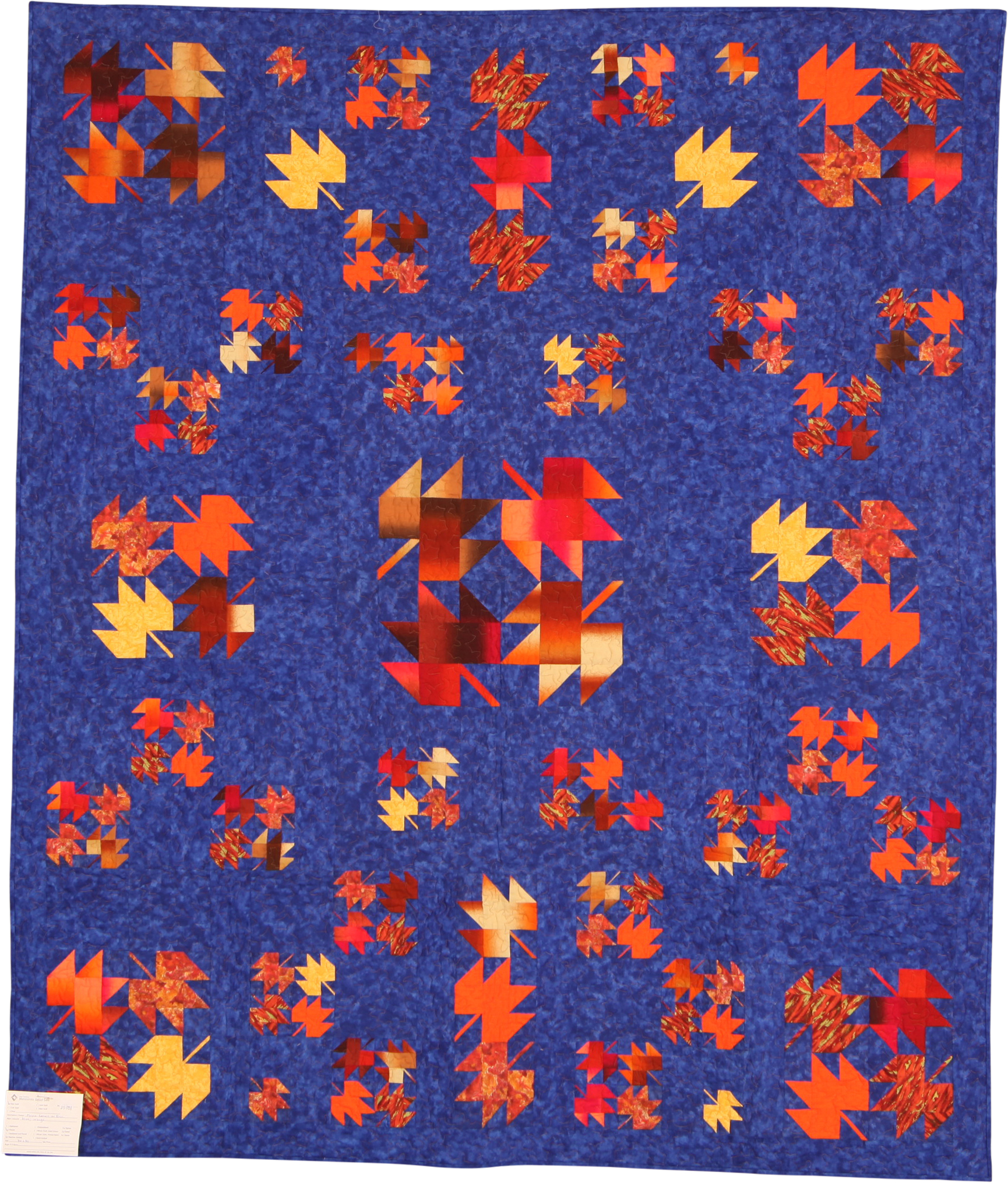 Quilted by:
Linda Weinstein, Creative Sisters Quilt Studio
Donated by:
,

The Caring Connection Group

Story
Piecing was started by Carole King as a project while travelling. Upon her death, unfinished projects were given to Creative Sisters and The Caring Connection. Bonnie Murdoch completed and Linda Weinstein of Creative Sisters quilted .
Quilting method:
Machine quilted
Primary colours:
Blue, Orange
Batting material:
80%/20% Cotton/poly