I Spy With My Little Eyes...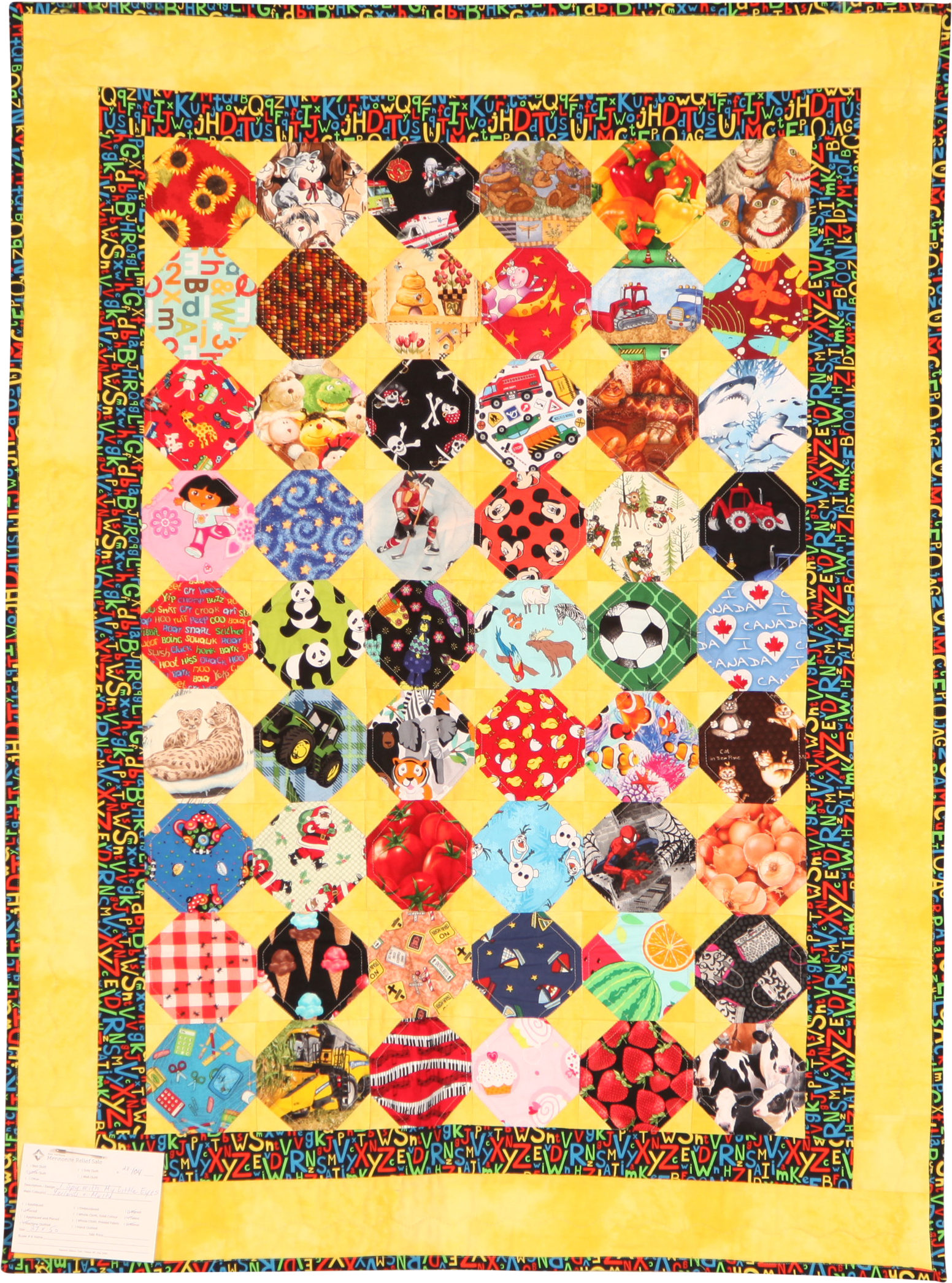 Quilted by:
Joanne Melady
Donated by:
,

Janet Clarke & Joanne Melady

Story
I believe 'I Spy' quilts promote early literacy. Most of the alphabet is represented in the blocks and the alphabet print is in the border and on the backing. One could also develop early numeracy as well. Janet and I got together at a quilt retreat at my home for the first weekend in February 2023 and our goal was to have the top pieced. We had a great time! My husband, Tom, helped with the pressing and cutting.
I was inspired to donate a quilt when Liz Klassen from MCC spoke to the Stonetowne Quilter's Guild last fall.
Quilting method:
Machine quilted
Primary colours:
Multicoloured, Yellow
Batting material:
100% Cotton